Travels in West Africa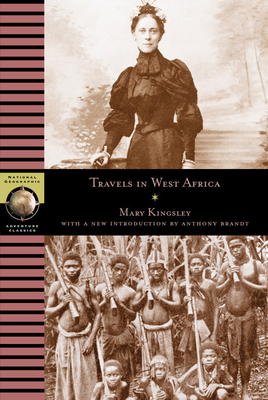 Travels in West Africa
National Geographic Society, Paperback, 9780792266389, 384pp.
Publication Date: July 15, 2002
* Individual store prices may vary.
Buy at Local Store
Enter your zip code below to purchase from an indie close to you.
or
Buy Here
Description
Until 1893, Mary Kingsley led a secluded life in Victorian England. But at age 30, defying every convention of womanhood of the time, she left England for West Africa to collect botanical specimens for a book left unfinished by her father at his death. Traveling through western and equatorial Africa and becoming the first European to enter some parts of Gabon, Kingsley' s story--as an explorer and as a woman--would become an enduring tale of adventure, ranking 18th on "Adventure magazine' s list of the top 100 adventure books.
Originally published in 1895, and never out of print, "Travels in West Africa is Kingsley' s account of her dauntless travels, unaccompanied but for African guides, into Africa' s most dangerous jungles, where the tribes were reputed to be ferocious and cannibalistic. Along the way, she fought off crocodiles with a paddle, hit a leopard over the head with a pot, fell into an animal trap lined with sharpened sticks, and waded through swamps in chin-deep water. Despite her travails, Kingsley succeeded remarkably in this unknown place, establishing warm relationships with the natives and collecting more than 400 samples of plants and insects, some of which are now extinct.
Featuring an introduction that expertly sets Kingsley' s adventure against the history of European exploration of Africa, "Travels in West Africa is a unique and extraordinary contribution--by an equally unique and extraordinary woman--to the best of adventure writing.

About the Author
Mary Kingsley (1862-1900) was an English author and explorer known for her bestselling Travels in West Africa, one of two books she wrote about her time in the region. She made three trips to Africa throughout her lifetime, the final being to South Africa, where she contracted typhoid as a volunteer nurse and died during the Boer War.