The Resurrection of Jesus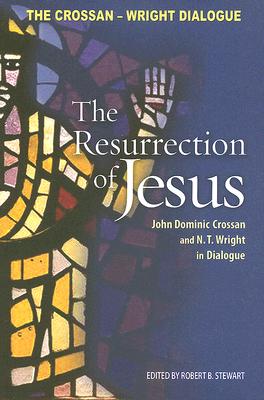 The Resurrection of Jesus
John Dominic Crossan and N. T. Wright in Dialogue
Fortress Press, Paperback, 9780800637859, 220pp.
Publication Date: November 2005
* Individual store prices may vary.
Shop Local
Enter your zip code below to find indies closest to you.
Description
Two of today's most important and popular New Testament scholars--John Dominic Crossan and N.T. Wright--air their very different understandings of the many historical realities and theological meanings of Jesus' Resurrection.
About the Author
John Dominic Crossan, professor emeritus at DePaul University, is widely regarded as the foremost historical Jesus scholar of our time. He is the author of several bestselling books, including The Historical Jesus, God and Empire, Jesus: A Revolutionary Biography, The Greatest Prayer, and The Power of Parable. He lives in Minneola, Florida.

N. T. (Tom) Wright is the Bishop of Durham in the Church of England. He is a prolific author and noted New Testament scholar. He has written more than thirty books, both at the scholarly level (including Jesus and the Victory of God, The Resurrection of the Son of God, and The Meaning of Jesus) and for a popular audience (including Simply Christian, The Meal Jesus Gave Us (WJK), and Who Was Jesus?).

Robert B. Stewart is associate professor of philosophy and theology at New Orleans Baptist Theological Seminary, where he holds the Greer Heard Chair of Faith and Culture and directs the annual Greer-Heard Point-Counterpoint Forum.