A Reluctant Courtship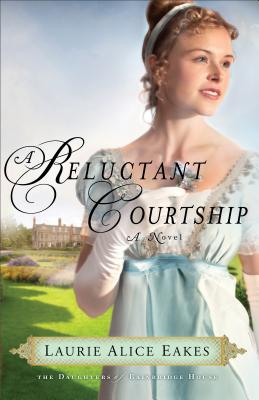 A Reluctant Courtship
Fleming H. Revell Company, Paperback, 9780800734688, 357pp.
Publication Date: October 2013
* Individual store prices may vary.
Buy Now
or
Shop Local
Enter your zip code below to purchase from an indie close to you.
Description
Honore Bainbridge has been courted by two men, one of whom turned out to be a traitor, the other a murderer. Banished to her family's country estate, where she will hopefully stay out of trouble, she finally meets the man she is sure is exactly right for her: Lord Ashmoor. Tall, dark, and handsome--what more could a girl ask for? But he too is under suspicion because of his American upbringing and accusations that he has helped French and American prisoners escape from Dartmoor Prison. For his part, Lord Ashmoor needs a wife beyond reproach, which Honore certainly is not. Amid a political climate that is far from friendly, Honore determines to help Ashmoor prove his innocence--if she can do so and stay alive.
From the rocky cliffs of Devonshire, England, comes the exciting conclusion to the lush Daughters of Bainbridge House series. Award-winning author Laurie Alice Eakes thrusts her readers into high drama from the very first sentence and keeps them on their toes until the final page.
About the Author
Award-winning author LAURIE ALICE EAKEShas always loved books. When she ran out of available stories to entertain and encourage her, she began creating her own tales of love and adventure. In 2006 she celebrated the publication of her first hardcover novel. Much to her astonishment and delight, it won the National Readers Choice Award. Besides writing, she teaches classes to other writers, mainly on research, something she enjoys nearly as much as creating characters and their exploits. A graduate of Asbury College and Seton Hill University, she lives in Texas with her husband and sundry animals.