Sea Turtles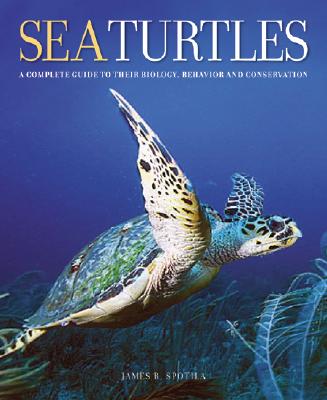 Sea Turtles
A Complete Guide to Their Biology, Behavior, and Conservation
Johns Hopkins University Press, Hardcover, 9780801880070, 227pp.
Publication Date: October 2004
* Individual store prices may vary.
Buy Now
or
Shop Local
Enter your zip code below to purchase from an indie close to you.
Description
For more than a hundred million years, sea turtles have been swimming in the world's oceans. These magnificent, long-lived creatures spend their lives in the water, coming ashore to lay their eggs. Upon hatching, the baby turtles leave the nest and enter a dangerous world of storms and predators. The females will return to the same beach to lay their own eggs when they reach maturity a decade later. Today, there are seven species of sea turtle: the grass-eating green turtle; the sea sponge-eating hawksbill; the olive ridley; the Kemp's ridley, which is the smallest species; the loggerhead; the flatback of Australia; and the giant leatherback. Having escaped the mass extinction that wiped out the dinosaurs, these ancient reptiles today face new dangers that threaten their survival: pollution, hunting, and the destruction of their nesting grounds. Will this century be the last to witness their majesty? Will succeeding generations live in a world devoid of their graceful presence?
Marine biologist James R. Spotila has spent much of his life unraveling the mysteries of these graceful creatures and working to ensure their survival. In "Sea Turtles," he offers a comprehensive and compelling account of their history and life cycle based on the most recent scientific data--and suggests what we can do now to save them. From the Kemp's ridley, which nests on a single beach on Mexico's Gulf Coast, to the nomadic leatherback, which can weigh up to a ton and is in the most imminent danger of extinction, Spotila offers a vivid description of their diets and mating habits, and the conservation efforts being made on their behalf. Illustrated with stunning color photographs by the world's leading nature photographers, "Sea Turtles" will inform and inspire readers of all ages everywhere.
About the Author
James R. Spotila holds the Betz Chair of Environmental Science at Drexel University, where he is also director of the Center for Biodiversity and Conservation. Dr. Spotila is a leading ecologist and physiologist who has written more than 100 articles published in leading scientific journals and helped create the field of biophysical ecology. One of the world's leading authorities on sea turtles, he is the founding president of the International Sea Turtle Society and president of the Leatherback Trust, based in Costa Rica.