Walking to Hollywood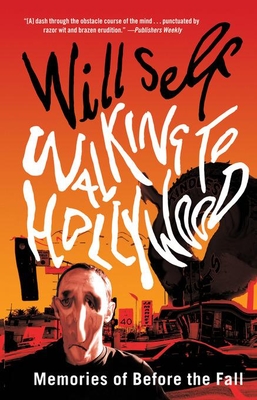 Walking to Hollywood
Memories of Before the Fall
Grove Press, Hardcover, 9780802119728, 432pp.
Publication Date: May 2011
* Individual store prices may vary.
Shop Local
Enter your zip code below to find indies closest to you.
Description
With lush, scrupulously exact prose that] can vault from the poignant to the grotesque to the ridiculous with vertiginous ease ("The New York Times"), author Will Self has established himself as one of the most remarkably inventive voices of his generation. In Walking to Hollywood, he leaps beyond reality into worlds inhabited by an array of charactersbig and small, human and delusionas he transverses LA freeways, eroding cliffs and Canadian fields, his disintegrating mind a constant companion.
In a series of quests exploring his obsessions, Self first reconnects with his childhood friend Sherman Oaks, a man scarcely three-feet-tall. Thirty-five years after parting ways, Sherman has gained attention in the art world for his sculptures: replicas of his body in various proportions, some as tall as buildings and others tiny as a fingernail. With Will's obsessive-compulsive collection of items and Sherman's biting temper, they make an oddly endearing and increasingly bizarre pair as they walk in spurts through Canada, New York, and the west coast of the United States. Returning home briefly, Self entangles himself in a mystery and departs for Los Angeles to discover who murdered the movies. Convinced everyone he meets is played by a famous actor, he goes undercover into the dangerous world of celebrity with hilarious consequences. Eventually leaving the deceptive lights of Hollywood, he arrives in Spurn Head, a town on the English shore. When his memory starts to slip away, Self follows clues and notes left behind at more lucid moments leading him through encounters with a madman, a game of checkers with Death, and a meeting with one of Swift's immortal Struldbruggs.
About the Author
Will Self is the author of many novels and books of nonfiction, including Great Apes; The Book of Dave; How the Dead Live, which was shortlisted for the Whitbread Novel of the Year; The Butt, winner of the Bollinger Everyman Wodehouse Prize for Comic Fiction; and Umbrella, which was shortlisted for the Booker Prize. He lives in South London.