The House at Belle Fontaine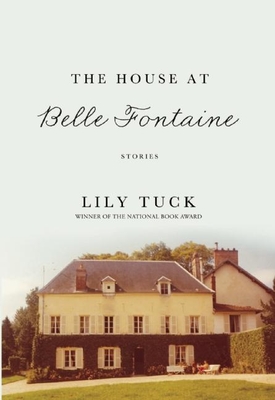 The House at Belle Fontaine
Atlantic Monthly Press, Hardcover, 9780802120168, 203pp.
Publication Date: April 23, 2013
* Individual store prices may vary.
Buy at Local Store
Enter your zip code below to purchase from an indie close to you.
or
Not Currently Available for Direct Purchase
Description
Ice encompasses whole worlds, the landscape of the heart imposed upon the landscape of Antarctica. "Kirkus Reviews"
The elegantly conceived, intimate stories of "The House at Belle Fontaine" span the better part of the twentieth century and almost every continent, revealing apprehensions, passions, secrets, and tragedies among lovers, spouses, landlords and tenants, and lifelong friends. In her crisp and penetrating prose, Tuck delicately probes at the lives of her characters as they navigate exotic locales and their own hearts: an artist learns that her deceased husband had an affair with their young houseguest; a retired couple strains to hold together their forty-year-old marriage on a ship bound for Antarctica; and a French family flees to Lima in the 1940s with devastating consequences for their daughter's young nanny.
All published or soon to be in prestigious literary quarterlies including the "PEN/O. Henry Prize Stories 2011," these tales make up a crowning collection by one of our most revered American authors.
About the Author
Lily Tuck is the author of five novels: " I Married You for Happiness"; "Interviewing Matisse or the Woman Who Died Standing Up";" The Woman Who Walked on Water";" Siam, or the Woman Who Shot a Man," nominated for the PEN/Faulkner Award; and" The News From Paraguay," winner of the National Book Award. She also wrote the biography" Woman of Rome: A Life of Else Morante "and the story collection" Limbo, and Other Places I Have Lived."
Praise For The House at Belle Fontaine…
"Tuck packs a small universe and decades of emotional history into each story."Entertainment Weekly (A-)

"Impressive . . . Evocative stories of beautiful language and masterful economy . . . Tuck [has an] unflinching eye for detail and faithful ear for dialogue bring. . . . These striking, compact narratives are reminiscent of the exquisite short stories of Edith Pearlman . . . [and feature] a rich complexity the magnetically draws in the reader. We become intimate witnesses to these private lives falling apart and, in some cases, coming back together."The Boston Globe

"For me, the most thrilling short stories conjure the psychological depth and chronological sweep typical of the novel. The ten stories in Lily Tuck's The House at Belle Fontaine all do this, their remorseless sentences meticulously deploying the powers of implication. . . . Her stories explain no coincidence, justify no twist of fate, and let no character escape the absurd workings of memory, whim, and desire. . . . Writers adamant about proportions are too unusual these days, all the more reason to celebrate The House at Belle Fontaine."The Plain Dealer (Cleveland)

"Tuck proves she is gifted in the short form with stories reaching far into the physical and emotional senses. . . . Tuck's agility and grace as a storyteller are quietly evident throughout her impressive collection. This is a writer at the top of her form."Library Journal (starred review)

"Compact, intense, and finely crafted . . . Packs a punch . . . Tuck opens private windows into the lives of women in foreign lands. . . . These women, unsatisfied with their lives, go searching for answers to their longing, and though they do not find them, the reader understands that the act of striking out away from the known is somehow, itself, enough."Publishers Weekly (starred review)

"Tuck's fiction is filled with strong worldly women who travel or live wherever they wantwhether their men join them or not. Her work is always elegantly concise, capturing intimacies and emotions with just a few words of description and telling dialogue. . . . Tuck's fundamental focus [is] on the vicissitudes of relationships between men and womenand in this she is a master."Shelf Awareness

Remarkable for its technical expertise . . . Impressive work from a virtuoso."Kirkus Reviews