The Greatcoat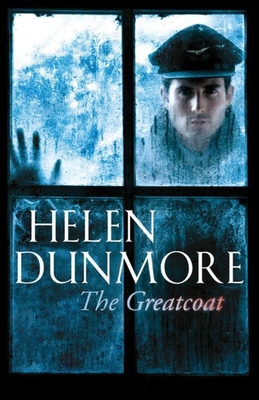 The Greatcoat
A Ghost Story
Atlantic Monthly Press, Hardcover, 9780802120601, 208pp.
Publication Date: October 2, 2012
* Individual store prices may vary.
Buy at Local Store
Enter your zip code below to purchase from an indie close to you.
or
Not Currently Available for Direct Purchase
Description
Bestselling novelist Helen Dunmore's historical novels have earned her comparisons in the press to Tolstoy and Emily Bronte. In her newest book, Dunmore mines the past to chilling effect in this evocative and sophisticated ghost story about a love affair between a neglected wife and a mysterious soldier.
It is the winter of 1952 when Isabel Carey moves to the East Riding of Yorkshire with her new husband, Philip, a medical doctor. While Philip spends long hours working away from home, Isabel finds herself lonely and vulnerable as she adjusts to the realities of being a housewife in the country.
One evening, while Philip is on call, Isabel is woken by intense cold. When she hunts for extra blankets, she discovers an old RAF greatcoat hidden in the back of a cupboard. Sleeping under the coat for warmth, she starts to dream and is soon startled by a knock at her window. Outside is a young RAF pilot wearing a familiar coat. His name is Alec and his powerful presence disturbs and excites her as they begin an intense affair. Nothing though has prepared her for the truth about Alec's life, nor the impact it will have on her own.

About the Author
HELEN DUNMORE is a novelist, a short story writer, and a poet. She has written twenty-two children s books, including Brother Brother, Sister Sister; The Lilac Tree; The Seal Cove; and the bestselling Ingo series. She has written nine adult books including A Spell of Winter, which won the 1996 Orange Prize for Fiction. Her poetry collections have won the Poetry Society s Alice Hunt Bartlett Award and the Signal Poetry Award. Helen Dunmore was born in Yorkshire, England, and now lives in Bristol with her husband and children. Visit her online at www.helendunmore.com.
Praise For The Greatcoat…
A perfect ghost story"The Independent

"Atmospheric . . . Haunting . . . Dunmore's eerie evocation of post-WWII Britian provides the perfect framework for this nifty little ghost story."Booklist

Conveys a shivery menace . . . This is the most elegant flesh-creeper since Susan Hill's The Woman in Black."The Times (UK)

Dunmore has a sharp eye, and a fine pen, for the hairline cracks in a new marriage, for what is not said as passion begins to dwindle."The Guardian

"A taut, elegantly written ghost story . . . Dunmore is on fine form here, wielding her skill at bringing history to life in the small, dismal details of the post-war period, and showing off her talents as a poet in her mesmerising depiction of a possession. . . . Spines are delicately, deliciously chilled when she reveals just who is doing the possessingghost stories don't have to be long or gruesome, to be thoroughly scary."The Sunday Times (UK)

A powerful evocation of the period and of the tricks the mind can play on itself, [The Greatcoat's] unadorned prose builds a chilling effect reminiscent of The Turn of the Screw."Prospect (UK)

Dunmore achieves a delicate balance . . . in this beautifully written tale."The Scotsman

Haunting and exquisitely crafted."Glamour

Dunmore writes with passion and precision . . . The Greatcoat is a charming character study, a poignant romance, and a fascinating period piece."The Daily Mail

A deceptively slight tale that catches the reader off guard, revealing the slipperiness of reality . . . The Greatcoat is a gentle tale as war stories go but exposes, all the more searingly for that, the corrosive half-life that lingers on in homes and hearts long after hostilities have ceased."The Sunday Herald