The Goddess Chronicle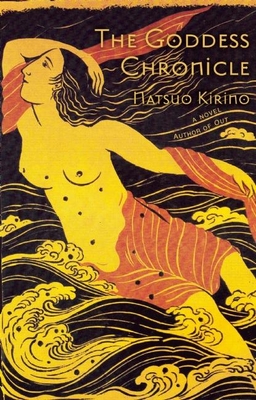 The Goddess Chronicle
Canongate Us, Hardcover, 9780802121097, 312pp.
Publication Date: July 23, 2013
* Individual store prices may vary.
Buy at Local Store
Enter your zip code below to purchase from an indie close to you.
or
Not Currently Available for Direct Purchase
Description
From internationally bestselling crime writer Natsuo Kirino comes a mythical feminist noir about family secrets, broken loyalties, and the search from truth in a deceitful world.
In a place like no other, on a mystical island in the shape of tear drop, two sisters are born into a family of oracles. Kamikuu is admired far and wide for her otherworldly beauty; small and headstrong Namima learns to live in her sister's shadow. On her sixth birthday, Kamikuu is chosen to become the next Oracle, serving the realm of light, while Namima is forced to serve the realm of darknessdestined to spend eternity guiding the spirits of the deceased to the underworld.
As the sisters serve opposite fates, Namima embarks on a journey that takes her from the experience of first love to the aftermath of scalding betrayal. Caught in an elaborate web of treachery, she travels between the land of the living and the Realm of the Dead, seeking vengeance and closure.
At the heart of this exquisitely dark tale, Kirino masterfully reimagines the ancient Japanese creation myth of Izanami and Izanaki. A provocative, fantastical saga, "The Goddess Chronicle" tells a sumptuous story of sex, murder, gods and goddesses, and bittersweet revenge.
About the Author
Natsuo Kirino, born in 1951, is the author of sixteen novels, four short-story collections, and an essay collection. She is the recipient of six of Japan's premier literary awards, including the Mystery Writers of Japan Award for "Out," the Izumi Kyoka Prize for Literature for "Grotesque," and the Naoki Prize for "Soft Cheeks," Her work has been published in nineteen languages worldwide; several of her books have also been turned into movies. "Out "was the first of her novels to appear in English and was nominated for an Edgar Award. She lives in Tokyo.
"From the Hardcover edition."
Rebecca Copeland is professor of Japanese literature at Washington University in St. Louis, Missouri. Her many books include "The Sounds of the Wind: The Life and Works of Uno Chiyo" and "Lost Leaves: Women Writers of Meiji Japan,"
Melek Ortabasi is assistant professor of comparative literature and Japanese at Hamilton College in Clinton, New York. Her research interests include Meiji women writers, Japanese folklore studies, film and popular culture, and translation theory. Currently she is working on a monograph about native ethnologist Yanagita Kunio