High Crime Area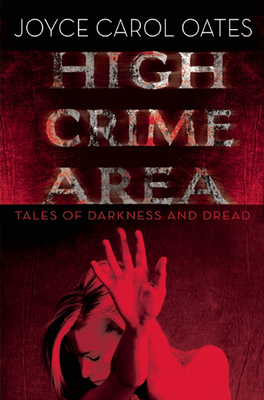 High Crime Area
Tales of Darkness and Dread
Mysterious Press, Hardcover, 9780802122650, 247pp.
Publication Date: April 2014
* Individual store prices may vary.
Shop Local
Enter your zip code below to find indies closest to you.
Description
Joyce Carol Oates is an unparalleled investigator of human flaws. In these eight stories, she deftly tests the bonds between damaged individualsa brother and sister, a teacher and student, two strangers on a subwayin the fearless prose for which she's become so celebrated.
In the title story High Crime Area, a white, aspiring professor is convinced she is being followed. No need to panic, she has a handgun stowed away in her pursejust in case. But when she turns to confront her black, male shadow, the situation isn t what she expects. In The Rescuer, a promising graduate student detours to inner city Trenton, New Jersey to save her brother from a downward spiral. But she soon finds out there may be more to his world than to hers. And in The Last Man of Letters, the world-renowned author X embarks on a final grand tour of Europe. He has money, fame, but not a whole lot of manners. A little thing like etiquette couldn t bring a man like X down, could it?
In these biting and beautiful stories, Oates confronts, one by one, the demons within us. Sometimes it's the human who wins, and sometimes it's the demon.

About the Author
Joyce Carol Oates is a recipient of the National Medal of Humanities, the National Book Critics Circle Ivan Sandrof Lifetime Achievement Award, the National Book Award, and the PEN/Malamud Award for Excellence in Short Fiction, and has been nominated for the Pulitzer Prize. She has written some of the most enduring fiction of our time, including We Were the Mulvaneys; Blonde, which was nominated for the National Book Award; and the New York Times bestseller The Accursed. She is the Roger S. Berlind Distinguished Professor of the Humanities at Princeton University and has been a member of the American Academy of Arts and Letters since 1978.
Praise For High Crime Area…
Oates carries forward the great American dark-tales tradition with spellbinding craft, a cutting female eye, and a keen sense of how the diabolical infiltrates everyday existence. . . . Powerhouse Oates brings both exterior and interior worlds into excruciatingly sharp focus, evoking dread, grim exaltation, and the paralysis of prey. Oates' potent dark tales are addictive."Booklist

Oates' mastery of imagery and of stream of consciousness enhances the gritty settings and the frailties of her grotesque and pitiable subjects."—Kirkus Reviews

Oates offers unexpected glimmers of redemption amid the grotesquerie, degradation, and exploitation that fill this collection's eight tales. . . . Oates is at her best depicting characters who seem perplexed by their own needs, desires, and obligations."Publishers Weekly