The Earth Shall Weep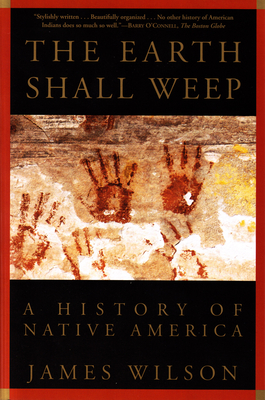 The Earth Shall Weep
A Guidebook for Sensitive People
Grove Press, Paperback, 9780802136800, 496pp.
Publication Date: March 2000
* Individual store prices may vary.
Buy Now
or
Shop Local
Enter your zip code below to purchase from an indie close to you.
Description
Now available in paperback, The Earth Shall Weep is a groundbreaking, critically acclaimed history of the Native American peoples. Combining traditional historical sources with new insights from ethnography, archaeology, Indian oral tradition, and years of his original research, James Wilson weaves a historical narrative that puts Native Americans at the center of their struggle for survival against the tide of invading European peoples and cultures. The Earth Shall Weep charts the collision course between Euro-Americans and the indigenous people of the continent, from the early interactions at English settlements on the Atlantic coast, through successive centuries of encroachment and outright warfare, to the new political force of the Native American activists of today. It is a clash that would ultimately result in the reduction of the Native American population from an estimated seven to ten million to 250,000 over a span of four hundred years, and change the face of the continent forever. A tour de force of narrative history, The Earth Shall Weep is a powerful, moving telling of the story of Native Americans that has become the new standard for future work in the field.
About the Author
Wilson has been actively involved in working with indigenous North Americans for 25 years. He is a recipient of a Ford Foundation grant and a member of the executive committee of Survival, which campaigns for indigenous peoples of the world.