The Life and Adventures of John Nicol, Mariner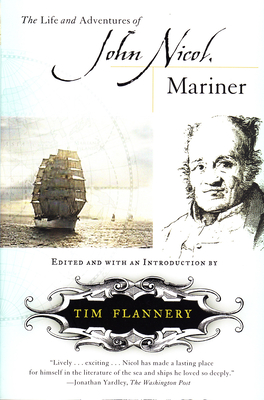 The Life and Adventures of John Nicol, Mariner
Grove Press, Paperback, 9780802137463, 208pp.
Publication Date: October 2000
* Individual store prices may vary.
Shop Local
Enter your zip code below to find indies closest to you.
Description
In his many voyages, the Scottish-born sailor John Nicol (1755 - 1825) twice circumnavigated the globe, visiting every inhabited continent while participating in many of the greatest events of exploration and adventure of the eighteenth century. During his career Nicol battled pirates, traded with Native Americans, and fought for the British navy in the American and French revolutions. In Hawaii, he was entertained by the King's court mere days after the murder of Captain James Cook. In Jamaica, he saw firsthand the horrors of the slave system and befriended slaves who invited him to join in their dance celebrations. En route to Australia, he would meet the love of his life, Sarah Whitlam, a convict bound for the Botany Bay prison colony, who would bear his son before duty forced them apart forever. An international best-seller, The Life and Adventures of John Nicol, Mariner is a rousing memoir of an ordinary man's extraordinary life, a gripping true adventure tale. "[Nicol has] made a lasting place for himself in the literature of the sea and ships he loved so deeply." -- Jonathan Yardley, The Washington Post
About the Author


Tim Flannery is a scientist, explorer, and conservationist. He has published more than 130 scientific papers and several books, including The Weather Makers, Throwim Way Leg, Here on Earth, and Among the Islands. He was named Australian of the Year in 2007, and in 2011 he was appointed to the Climate Change Commission established by Australian Prime Minister Julia Gillard.