Birth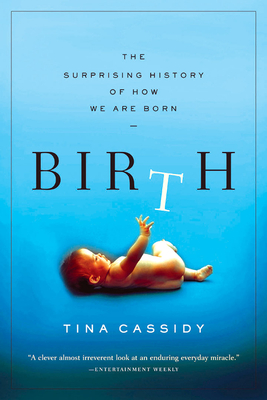 Birth
The Surprising History of How We Are Born
Grove Press, Paperback, 9780802143242, 312pp.
Publication Date: September 2007
* Individual store prices may vary.
Shop Local
Enter your zip code below to find indies closest to you.
Description
Well-researched and engaging . . . Birth is a clever, almost irreverent look at an enduring everyday miracle. (A-) " Entertainment Weekly"
Wonderful. Packed full of information, a brilliant mixture of ancient wisdom and modern science. Kate Mosse, author of the "New York Times" best seller, "Labyrinth"
Birth is a power-packed book. . . . A lively, engaging, and often witty read, a quirky, eye-opening account of one of life's most elemental experiences. "The Boston Globe
"Published to widespread acclaim, Tina Cassidy's smart, engaging book is the first world history of childbirth in fifty years. From evolution to the epidural and beyond, Tina Cassidy presents an intelligent, enlightening, and impeccably researched cultural history of how and why we re born the way we are. Women have been giving birth for millennia but that's about the only constant in the final stage of the great process that is human reproduction. Why is it that every culture and generation seems to have its own ideas about the best way to give birth? Cassidy explores the physical, anthropological, political, and religious factors that have and will continue to influence how women bring new life into the world.
About the Author
Tina Cassidy, an acclaimed author and journalist, spent most of her career as a reporter and editor at the Boston Globe, where she covered a variety of topics, including business, politics, and fashion. She is also the author of Birth: The Surprising History of How We Are Born. She lives in Massachusetts with her husband and their three sons.