The Physicists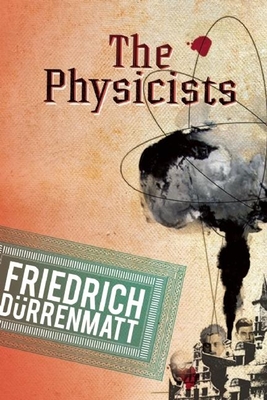 The Physicists
A Comedy in Two Acts
Grove Press, Paperback, 9780802144270, 76pp.
Publication Date: October 2010
* Individual store prices may vary.
Buy Now
or
Shop Local
Enter your zip code below to purchase from an indie close to you.
Description
"The Physicists" is a provocative and darkly comic satire about life in modern times, by one of Europe's foremost dramatists and the author of the internationally celebrated "The Visit." The world's greatest physicist, Johann Wilhelm Mobius, is in a madhouse, haunted by recurring visions of King Solomon. He is kept company by two other equally deluded scientists: one who thinks he is Einstein, the other who believes he is Newton. It soon becomes evident, however, that these three are not as harmlessly lunatic as they appear. Are they, in fact, really mad? Or are they playing some murderous game with the world as the stake? For Mobius has uncovered the mystery of the universeand therefore the key to its destructionand Einstein and Newton are vying for this secret that would enable them to rule the Earth. Added to this treacherous combination is the world-renowned psychiatrist in charge, the hunchbacked Mathilde von Zahnd, who has some diabolical plans of her own. With wry, penetrating humor, "The Physicists" probes beneath the surface of modern existence and, like "Marat/Sade," questions whether it is the mad who are the truly insane.
About the Author
Friedrich Durrenmatt was born in 1921 in the village of Konolfingen, near Berne, Switzerland. He wrote prolifically during the 1950s, '60s, and '70s, taking particular interest in human rights and the preservation of Israel. He is the author of numerous books published by the University of Chicago Press, including "The Pledge".


Joel Agee has translated Elias Canetti, Friedrich Durenmatt, Gottfried Benn, and a collection of Rilke's letters, "Rilke and Benvenuta: An Intimate Correspondence". He won the Helen and Kurt Wolff Translator's Prize for his translation of Heinrich von Kleist's "Penthesilea, " a verse play. He is the author of "Twelve Years: An American Boyhood in East Germany" and lives in Brooklyn.