Story of My Life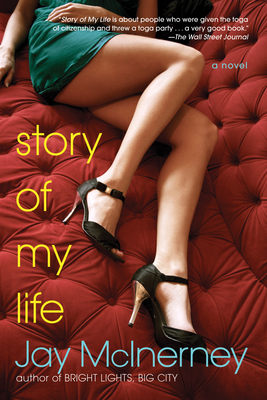 Story of My Life
Grove Press, Paperback, 9780802144584, 202pp.
Publication Date: April 2010
* Individual store prices may vary.
Shop Local
Enter your zip code below to find indies closest to you.
Description
Originally published by Atlantic Monthly Press in 1988, and now reissued by Grove Press, "The Story of My Life" by Jay McInerney is a hilarious, sobering portrait of 1980s New York City featuring twenty-something actress Alison Poole and her coterie of club-hopping, coke-addicted friends. In this breathlessly paced novel, McInerney revisits the nocturnal New York of "Bright Lights, Big City." Alison Poole is a budding actress already fatally well versed in hopping the clubs, shopping Chanel, falling in and out of lust, and abusing other people's credit cards. As Alison races toward emotional breakdown, McInerney gives us a funny yet oddly touching portrait of a postmodern Holly Golightly coming to terms with a world in which everything is permitted and nothing really matters.
About the Author
Jay McInerney is the author of seven novels including Brightness Falls and Bright Lights, Big City. He has also published a collection of short stories, How It Ended, and two books on wine. He is a regular contributor to The New York Times Book Review, the Guardian Weekly, and Corriere della Sera. He lives in New York City and Bridgehampton, New York.