Universal Foam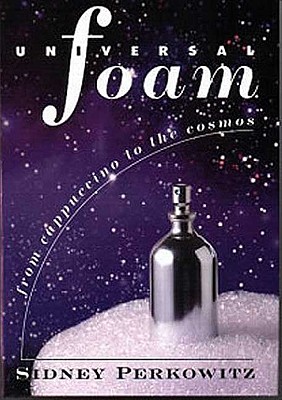 Universal Foam
From Cappuccino to the Cosmos
Walker & Company, Hardcover, 9780802713575, 194pp.
Publication Date: June 1, 2000
* Individual store prices may vary.
Not Currently Available for Direct Purchase
or
Shop Local
Enter your zip code below to purchase from an indie close to you.
Description
Soap bubbles, sea froth, the head of a Guinness, the polystyrene cup that holds your coffee -- foam and its bubbles influence our daily lives in ways we rarely think about. In "Universal Foam," physicist and writer Sidney Perkowitz connects the apparent properties of foam to its deeper scientific significance. From ocean foam, which influences global weather patterns by affecting how Earth receives radiant energy from the Sun, to the revolutionary medicinal foam, fibrin sealant, that controls bleeding in trauma victims, to the extraordinary aerogel (an ounce of which covers the area of several softball fields), which will be deployed into the tail of a comet in 2004 to collect small particles and return them to Earth, Perkowitz demonstrates that foam is a lot more than just bubbles.
Along the way, he explores two of the oldest manufactured foams (bread and beer), explains the origin of the billions of polystyrene peanuts that fill our packages and enter our landfills, and shares the secret of cooking a great souffle and making a perfect cappuccino.
Perkowitz interviewed everyone from NASA scientists to renowned chefs in researching this book, which brings together the seemingly commonplace, the most recent technological breakthroughs and the very structure of our universe.