The Battle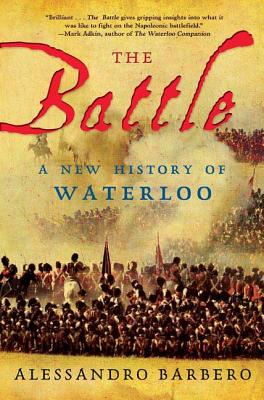 The Battle
A New History of Waterloo
Walker & Company, Paperback, 9780802715005, 340pp.
Publication Date: June 13, 2006
* Individual store prices may vary.
Buy at Local Store
Enter your zip code below to purchase from an indie close to you.
or
Not Currently Available for Direct Purchase
Description
At Waterloo, some 70,000 men under Napoleon and an equal number under Wellington faced one another in a titanic and bloody struggle. In the end, as John Keegan notes, contemporaries felt that Napoleon's defeat had "reversed the tide of European history." Even 190 years later, the name Waterloo resounds.
Italian historian Alessandro Barbero's majestic new account stands apart from previous British and French histories by giving voice to all the nationalities that took part. Invoking the memories of British, French, and Prussian soldiers, Barbero meticulously re-creates the conflict as it unfolded, from General Reille's early afternoon assault on the chateau of Hougoumont, to the desperate last charge of Napoleon's Imperial Guard as evening settled in. From privates to generals, Barbero recounts individual miracles and tragedies, moments of courage and foolhardiness, skillfully blending them into the larger narrative of the battle's extraordinary ebb and flow. One is left with indelible images: cavalry charges against soldiers formed in squares; the hand-to-hand combat around farmhouses; endless cannon balls and smoke. And, finally, a powerful appreciation of the inevitability and futility of war.
About the Author
Alessandro Barbero is Professor of Medieval History at the University of Piemonte Orientale, Italy. In addition to writing about medieval society and culture, he is the author of the historical novel "Bella vita e guerre altrui di Mr. Pyle, gentiluomo, " which won the Strega Prize in 1996. Over a period of twelve years, Allan Cameron has translated some twenty books on history, philosophy, and other academic disciplines, including works by leading Italian philosopher Norberto Bobbio and President of the European Commission Romano Prodi.

John Cullen is Professor of Management Accounting at Sheffield Management School.