Fresh Kills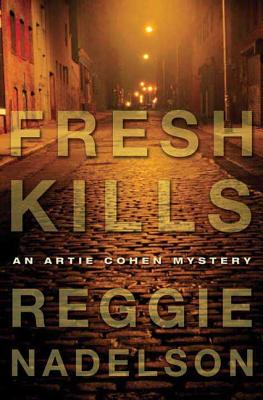 Fresh Kills
An Artie Cohen Mystery
Walker & Company, Hardcover, 9780802715999, 352pp.
Publication Date: October 16, 2007
* Individual store prices may vary.
Not Currently Available for Direct Purchase
or
Shop Local
Enter your zip code below to purchase from an indie close to you.
Description
One of the best mysteries ever set in New York City, the last in an "archipelago trilogy" following 9/11, by the acclaimed author of" Disturbed Earth. "
With his wife Maxine out of town, Artie Cohen is alone in Manhattan when his nephew Billy Farone is released from the young offenders' institution where he has been since he stabbed Heshey Shank to death. Artie is the one Billy wants to come home to he's family and he's the only person Billy cares about; Artie wants desperately to believe that Billy is OK. As a plane crashes on Coney Island, bombs go off in London, and New York is shaken out of the sense that the bad times have passed, Artie begins to wonder. Over four days in Manhattan and on Staten Island there are signs that Shank's family wants Billy locked up for good, and that Billy's mother doesn't want him coming home either. The bodies begin to appear and Artie, up against a brick wall of his own hope and despair, doesn't know what or whom to believe.
Reggie Nadelson has created in Artie Cohen one of mystery fiction's most interesting and complex characters: tough, unusually sensitive, deeply flawed and human.
About the Author
A journalist and documentary filmmaker, Reggie Nadelson is the author of six previous Artie Cohen novels: Red Hook, Disturbed Earth, Red Hot Blues, Hot Poppies, Bloody London, and Sex Dolls. Comrade Rockstar, her biography of Dean Reed, the American émigré who became the biggest rock star in the Soviet Union, is under option to Tom Hanks. Born in Greenwich Village, Nadelson now lives in downtown Manhattan.
Praise For Fresh Kills…
"Sallis is...always about good writing. This little gem is a case in point."--Kirkus, starred review
Praise for Reggie Nadelson:
"Anyone afraid that American culture is turning homogenized and denatured need only visit the vital, layered immigrant neighborhoods in the 'archipelago'—Reggie Nadelson's word—of New York City…The amazing Nadelson…can't write a character who doesn't charge off the page."—
Richard Lipez, Washington Post
"Psychologically complex…Nadelson pulls few punches, and the final revelation is a genuine shocker—a rare accomplishment in crime fiction these days."—
Publishers Weekly (starred review)
"This is much more than a murder mystery and is satisfying on many levels. Like a journey to a distant land, it is an account of family rivalries and messy affairs in the violent and Russified part of New York that few outsiders understand—except Artie."—
Paul Theroux
"Artie Cohen is the detective New York deserves: smart, wounded, emotional, haunted, and not as tough as he thinks. Reggie Nadelson's Cohen books get better and better."—
Salman Rushdie