The Woman in the Mirror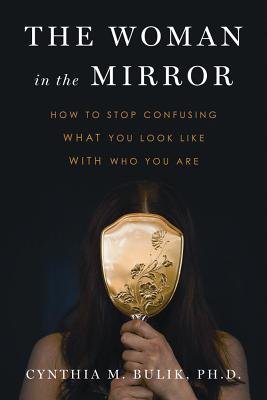 The Woman in the Mirror
How to Stop Confusing What You Look Like with Who You Are
Walker & Company, Paperback, 9780802719997, 262pp.
Publication Date: December 20, 2011
* Individual store prices may vary.
Buy at Local Store
Enter your zip code below to purchase from an indie close to you.
or
Not Currently Available for Direct Purchase
Description
Many women-regardless of income, size, shape, ethnicity, and age-are uncomfortable in their own skin. We fixate on our body image and try endless diets, implants, hair extensions, and new shoes, but it's never enough. The problem is that girls and women have been socialized to mistakenly conflate body esteem and self-esteem. Body esteem refers to how you think and feel about your physical appearance: your size, shape, hair, and features. Self-esteem refers to how you think and feel about your personality, your role in relationships, your accomplishments, and your values-everything that contributes to who you are as a person.
"The Woman in the Mirror" goes beyond typical self-esteem books to dig deep into the origins of women's problems with body image. Psychologist Cynthia Bulik guides readers in the challenging task of disentangling self-esteem from body esteem, and taking charge of the insidious negative self-talk that started as early as when you first realized you didn't really look like a fairy princess. By reprogramming how we feel about ourselves and our bodies, we can practice healthy eating and sensible exercise, and focus on the many things we have to offer our family, community, and job. Bulik provides us the tools to reclaim our self-confidence and to respect and love who we are.
Praise for "Crave"
"More than 7 million Americans struggle with binge eating disorder (BED) . . . Crave: Why You Binge Eat and How to Stop helps shed light on the problem."-"O," the Oprah Magazine.
About the Author
Laura Collins is an award-winning parent activist and author who followed her first memoir with a decade of fighting for the integration of current psychiatric science into the treatment of eating disorders. Her work to make sure parents know their treatment options and are empowered to engage in their loved ones' care earned her both notoriety and accolades. She hopes other parents will join the generations of parent activists before them making real change and saving lives.