The Silent Season of a Hero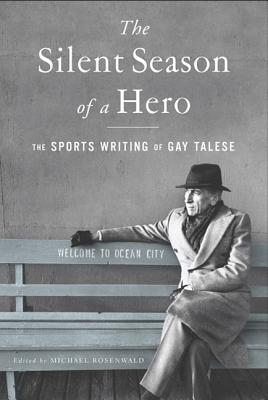 The Silent Season of a Hero
The Sports Writing of Gay Talese
Walker & Company, Paperback, 9780802777539, 308pp.
Publication Date: September 28, 2010
* Individual store prices may vary.
Buy Now
or
Shop Local
Enter your zip code below to purchase from an indie close to you.
Description
One of America's most acclaimed writers and journalists, Gay Talese has been fascinated by sports throughout his life. At age fifteen he became a sports reporter for his Ocean City High School newspaper; four years later, as sports editor of the University of Alabama's "Crimson-White," he began to employ devices more common in fiction, such as establishing a "scene" with minute details a technique that would later make him famous.
Later, as a sports reporter for the "New York Times," Talese was drawn to individuals at poignant and vulnerable moments rather than to the spectacle of sports. Boxing held special appeal, and his "Esquire" pieces on Joe Louis and Floyd Patterson in decline won praise, as would his later essay ""Ali in Havana,"" chronicling Muhammad Ali's visit to Fidel Castro. His profile of Joe DiMaggio, ""The Silent Season of a Hero," "perfectly captured the great player in his remote retirement, and displayed Talese's journalistic brilliance, for it grew out of his on-the-ground observation of the Yankee Clipper rather than from any interview. More recently, Talese traveled to China to track down and chronicle the female soccer player who missed a penalty kick that would have won China the World Cup.
Chronicling Talese's writing over more than six decades, from high school and college columns to his signature adult journalism and including several never-before-published pieces (such as one on sports anthropology), a new introduction by the author, and notes on the background of each piece "The Silent Season of a Hero" is a unique and indispensable collection for sports fans and those who enjoy the heights of journalism.
About the Author
A former reporter for the New York Times, Gay Talese is a bestselling author who has written eleven books. He lives in New York City.


Praise For The Silent Season of a Hero…
'Going through this collection of nearly 40 sports pieces, dating from 1948 to 2006 and reprinted mostly from the New York Times, readers should be forgiven if they forgot, or never knew, just how daring and original Talese's sports-writing efforts were in their day, his prose distinctive for its precision, its silkiness, its attention to important details that lesser journalists routinely overlooked, and its empathy for losers. Innovations aside, what's most impressive is how well these pieces still hold together, whether it's a group of vignettes on former boxing champ Floyd Patterson, an offbeat profile of referee Ruby Goldstein ("the loneliest guy in boxing"), a prophetic 1951 piece on one of the nation's earliest sports agents, and a look at a rare Yankees season (1979) on the road to nowhere. Good stuff from a guy who once described his style as "the art of hanging out."'—Booklist
Saturday, Oct 2, 2010
"The Silent Season of a Hero" by Gay Talese appeared in Esquire magazine in 1966 and is considered one of the founding documents of what they used to call "The New Journalism." Host Scott Simon talks to Talese about a newly released compilation of his sports stories, The Silent Season of a Hero: The Sports Writing of Gay Talese. More at NPR.org