If Walls Could Talk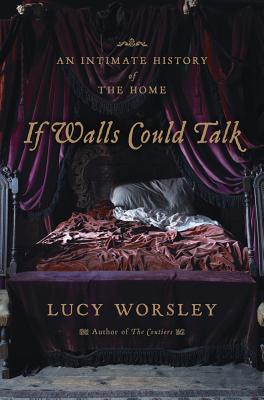 If Walls Could Talk
An Intimate History of the Home
Walker & Company, Hardcover, 9780802779953, 351pp.
Publication Date: February 28, 2012
* Individual store prices may vary.
Buy at Local Store
Enter your zip code below to purchase from an indie close to you.
or
Buy Here
Description
Why did the flushing toilet take two centuries to catch on? Why did Samuel Pepys never give his mistresses an orgasm? Why did medieval people sleep sitting up? When were the two "dirty centuries"? Why did gas lighting cause Victorian ladies to faint? Why, for centuries, did people fear fruit? All these questions will be answered in this juicy, smelly, and truly intimate history of home life. Lucy Worsley takes us through the bedroom, bathroom, living room, and kitchen, covering the architectural history of each room, but concentrating on what people actually did in bed, in the bath, at the table, and at the stove. From sauce-stirring to breast-feeding, teeth-cleaning to masturbation, getting dressed to getting married, this book will make you see your home with new eyes.
Praise for" If Walls Could Talk"
"Dr. Lucy Worsley charts the evolution of the British home It's a fascinating journey."-"Daily Mail" (UK )
"Anecdotes, jokes and fascinating facts come thick and fast Worsley's eye for quirky detail is so compelling you quickly find yourself gripped by the most unlikely subjects."-"Mail on Sunday" (UK )
"Saucy intimacies and salacious secrets I was glued."-"Country Life" (UK )
About the Author
British historian Lucy Worsley is chief curator at Historic Royal Palaces and the author of The Courtiers, Hampton Court Palace, and Cavalier. In 2011, she presented the four-part television series If Walls Could Talk, which explored the history of British homes. Lucy earned her PhD in art history from the University of Sussex.
Tuesday, Mar 13, 2012
Why did the flushing toilet take centuries to catch on? When did strangers stop sharing beds? And how did people brush their teeth with fish bones? Historical curator Lucy Worsley details the intimate history of the bedroom, bathroom and kitchen in her new book. More at NPR.org