Texas Rangers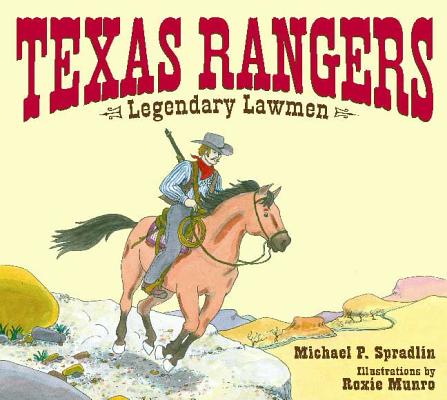 Texas Rangers
Legendary Lawmen
Walker & Company, Hardcover, 9780802780966, 32pp.
Publication Date: February 19, 2008
* Individual store prices may vary.
Buy Now
or
Shop Local
Enter your zip code below to purchase from an indie close to you.
Description
In the 1820s, the Texas frontier was a rugged, lawless place that needed defending. The men that banded together to protect the citizens of Texas from the threats of bandits and raiding native tribes were known as the Texas Rangers. Since bravery was never in short demand, any unmarried man with a good horse and a sharp shot could be selected to join the ranks. As they roamed the Texas frontier maintaining peace and order, the Rangers were present for many of the most famous moments in Texas's exciting history they defended the Alamo alongside Davy Crockett and Jim Bowie, spied on the Mexican army during the war for independence, and chased down outlaws in the booming oil towns of the Wild West.
The thrilling history of these legendary lawmen is detailed in this fast-paced and richly illustrated account. Readers will be rootin' for the Rangers at every turn and learn a thing or two about keepin' the peace.
About the Author
Michael P. Spradlin is the author of the New York Times bestseller It's Beginning to Look a Lot Like Zombies!, Every Zombie Eats Somebody Sometime, and Jack and Jill Went Up to Kill, as well as several children's picture books, the novels and manga volumes in the Spy Goddess series, and the Youngest Templar novels. He lives in Michigan with his family.

Roxie Munro has created more than thirty-five books for young readers and fourteen covers for the New Yorker. She is an artist who embraces both the old and the new. Her fine art is exhibited in museums and galleries throughout the United States, and her innovative apps can be found throughout the virtual world. She lives in New York City.