Once Upon a Cool Motorcycle Dude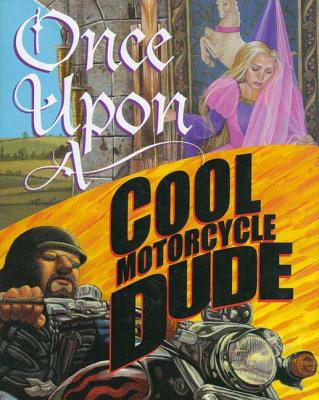 Once Upon a Cool Motorcycle Dude
Walker & Company, Hardcover, 9780802789471, 32pp.
Publication Date: April 1, 2005
* Individual store prices may vary.
Buy Now
or
Shop Local
Enter your zip code below to purchase from an indie close to you.
Description
Once upon a time there was ... a princess who loved all her beautiful ponies, a cool muscle dude who rode an awesome motorcycle. But a giant came and started stealing them The dude came to fight the ugly, smelly giant with his mighty sword. She turned gold into thread while she cried for Buttercup, her favorite pony. And he took the princess's gold thread for payment The end
Wait a minute That's not how it ends
Oh no?
Once upon a time there was a boy and a girl who had to tell a fairy tale to the class, but they couldn't agree on the story. Will everyone live happily ever after?
About the Author
KEVIN O'MALLEY is the co-author and illustrator of the popular Miss Malarkey series as well as the award-winning Once Upon a Cool Motorcycle Dude and the national bestseller Gimme Cracked Corn and I Will Share. He lives in Maryland. www.booksbyomalley.com



During the first ten years of Kevin O'Malley's life, he didn't care about the difference between girls and boys. Over the next ten, he found out that there was a big difference. After ten more years (and marriage), Kevin discovered that the difference is really, really huge. Another ten years and two children later, Kevin wrote "Once Upon A Cool Motorcycle Dude," He still has no clue about girls.
Carol Heyer used to argue with the boys in her class about important things like princesses and giants, so she enjoyed collaborating on this dueling boy and girl story. Now Carol is a full-time writer and illustrator whose books have sold over a million copies.
Scott Goto thinks illustrating a story about a dude who battles giants with a bike and a big sword is the perfect way to start the day. However, the only bike he has is pedal powered, and he fought a giant once in school and got squashed. But he does own a big sword.