How the Hangman Lost His Heart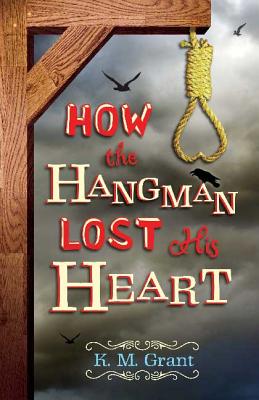 How the Hangman Lost His Heart
Walker & Company, Hardcover, 9780802796721, 244pp.
Publication Date: September 18, 2007
* Individual store prices may vary.
Buy Now
or
Shop Local
Enter your zip code below to purchase from an indie close to you.
Description
What's a nice girl like Alice doing with a hangman called Dan Skinslicer?
He likes a good clean killing and a hearty supper afterwards.
She likes pretty dresses and riding a well-bred horse.
But fate throws them together on a mission of mercy--to save Alice's poor uncle Frank's head and restore his dignity.
Soon they find themselves on the run from every soldier in London.
It could be their necks next.
About the Author
K. M. Grant grew up in Lancashire, England, where she adopted a horse named Miss Muffet when she was 14 years old, a horse who later inspired the character of Hosanna. She and her older sisters used to stay up late devising stories to entertain each other. That, and K. M.'s extraordinary family history (one of her ancestors was the last in England to be drawn and quartered!), fueled her storytelling. She lives in Glascow, Scotland, with her husband and children where she works as a journalist and a broadcaster.