The World of Yesterday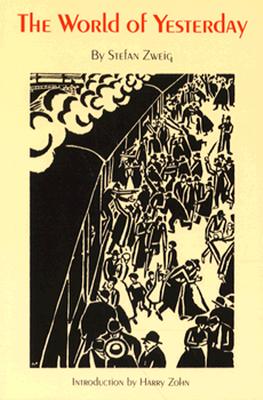 The World of Yesterday
An Autobiography
University of Nebraska Press, Paperback, 9780803252240, 461pp.
Publication Date: January 1964
* Individual store prices may vary.
Shop Local
Enter your zip code below to find indies closest to you.
Description
Stefan Zweig (1881 1942) was a poet, novelist, and dramatist, but it was his biographies that expressed his full genius, recreating for his international audience the Elizabethan age, the French Revolution, the great days of voyages and discoveries. In this autobiography he holds the mirror up to his own age, telling the story of a generation that "was loaded down with a burden of fate as was hardly any other in the course of history." Zweig attracted to himself the best minds and loftiest souls of his era: Freud, Yeats, Borgese, Pirandello, Gorky, Ravel, Joyce, Toscanini, Jane Addams, Anatole France, and Romain Rolland are but a few of the friends he writes about.
About the Author
Praise For The World of Yesterday…
"The autobiography of the internationally famous biographer and dramatist is a chronicle of three ages: the golden days of Vienna that ended with Word War I; that war and its aftermath; and the Hitler years. The three ages do come to life in Zweig''s book."—Publishers Weekly

"The very success with which this book evokes both the beauty of the past and the fatality of its passing is what gives it tragic effectiveness. It is not so much a memoir of a life as it is the memento of an age, and the author seems, in his own phrase, to be the narrator at a illustrated lecture. The illustrations are provided by time, but his choice is brilliant and the narration is evocative."—The New Republic

"When I opened it, I immediately felt that rare thrill one experiences when meeting a great book."—Newsday.com