Ruby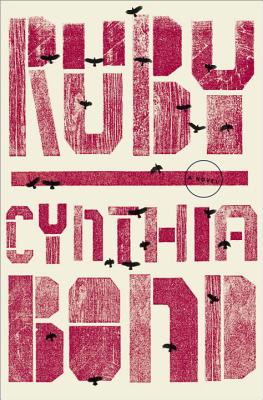 Ruby
Hogarth, Hardcover, 9780804139090, 333pp.
Publication Date: April 29, 2014
* Individual store prices may vary.
Buy at Local Store
Enter your zip code below to purchase from an indie close to you.
or
Buy Here
Description
The newest Oprah's Book Club 2.0 selection
The epic, unforgettable story of a man determined to protect the woman he loves from the town desperate to destroy her this beautiful and devastating debut heralds the arrival of a major new voice in fiction.
Ephram Jennings has never forgotten the beautiful girl with the long braids running through the piney woods of Liberty, their small East Texas town. Young Ruby, the kind of pretty it hurt to look at, has suffered beyond imagining, so as soon as she can, she flees suffocating Liberty for the bright pull of 1950s New York. Ruby quickly winds her way into the ripe center of the city--the darkened piano bars and hidden alleyways of the Village--all the while hoping for a glimpse of the red hair and green eyes of her mother. When a telegram fromher cousin forces her to return home, thirty-year-old Ruby Bell finds herself reliving the devastating violence of her girlhood. With the terrifying realization that she might not be strong enough to fight her way back out again, Ruby struggles to survive her memories of the town's dark past. Meanwhile, Ephram must choose between loyalty to the sister who raised him and the chance for a life with the woman he has loved since he was a boy.
Full of life, exquisitely written, and suffused with the pastoral beauty of the rural South, "Ruby" is a transcendent novel of passion and courage. This wondrous page-turner rushes through the red dust and gossip of Main Street, to the pit fire where men swill bootleg outside Bloom's Juke, to Celia Jennings's kitchen where a cake is being made, yolk by yolk, that Ephram will use to try to begin again with Ruby. Utterly transfixing, with unforgettable characters, riveting suspense, and breathtaking, luminous prose, "Ruby" offers an unflinching portrait of man's dark acts and the promise of the redemptive power of love.
About the Author
CYNTHIA BOND is a "New York Times" Best-Selling Author. Her novel "Ruby"was chosen to be an Oprah Book Club 2.0 selection. "Ruby" was a Finalist for the PEN America Robert Bingham Debut Novel Award. A Barnes & Noble Discover Great New Writers selection, and an Indie Next Pick. A PEN Rosenthal Fellow, Bond attended Northwestern University s Medill School of Journalism, then moved to New York and attended the American Academy of Dramatic Arts. She founded the Blackbird Writing Collective in 2011. Cynthia has taught writing to at-risk and homeless youth for over fifteen years, and is on staff at Paradigm Malibu Adolescent Treatment Center.She is currently completing the second book in the "Ruby "Trilogy and writing the "Ruby"screenplay for Harpo Films. A native of East Texas, she lives in Los Angeles with her daughter."
Praise For Ruby…
"Reading Cynthia Bond's Ruby, you can't help but feel that one day this book will be considered a staple of our literature, a classic. Lush, deep, momentous, much like the people and landscape it describes, Ruby enchants not just with its powerful tale of lifelong quests and unrelenting love, but also with its exquisite language. It is a treasure of a book, one you won't soon forget."
—EDWIDGE DANTICAT, author of Claire of the Sea Light

"Pure magic. Every line gleams with vigor and sound and beauty. Ruby somehow manages to contain the darkness of racial conflict and cruelty, the persistence of memory, the physical darkness of the piney woods and strange elemental forces, and weld it together with bright seams of love, loyalty, friendship, laced with the petty comedies of small-town lives. Slow tragedies, sudden light. This stunning debut delivers and delivers and delivers."
—JANET FITCH, author of White Oleander
 
"Ruby is a harrowing, hallucinatory novel, a love story and a ghost story about one woman's attempt to escape the legacy of violence in a small southern town. Cynthia Bond writes with a dazzling poetry that's part William Faulkner, part Toni Morrison, yet entirely her own. Ruby is encircled by shadows, but incandescent with light."
—ANTHONY MARRA, author of A Constellation of Vital Phenomena

"From the first sentence, Cynthia Bond's unforgettable debut novel, Ruby, took hold of me and it hasn't let go. Once I began reading I couldn't stop, awed by Bond's immense talent. Ruby's story is one of pain and beauty, damnation and redemption. Cynthia Bond has written a book everyone should read, about the power of love to overcome even the darkest of histories."
—AMY GREENE, author of Bloodroot

"Bond proves to be a powerful literary force, a writer whose unflinching yet lyrical prose is reminiscent of Toni Morrison's."
—O, The Oprah Magazine

"Debut novelist Bond knows the dark potentialities of her setting and explores them adroitly through each well-drawn character… [T]his book exhibits a dark and redemptive beauty. Bond's prose is evocative of Alice Walker and Toni Morrison, paying homage to the greats of Southern gothic literature."
—Library Journal (starred)

"[A] powerful, explosive novel. Bond immerses readers in a fully realized world, one scarred by virulent racism and perverted rituals but also redeemed by love."
—Booklist (starred)

"A stunning debut. Ruby is unforgettable."
—John Rechy, author of City of Night

"Bracing....Undeniable....The echoes of Alice Walker and Toni Morrison are clear....A very strong first novel that blends tough realism with the appealing strangeness of a fever dream."
—Kirkus
Monday, Feb 23, 2015
Oprah Winfrey has named Ruby, a novel about a beautiful, abused woman in Texas, as her March book club selection. That could make first-time novelist Cynthia Bond into a literary star. More at NPR.org