Time to Sleep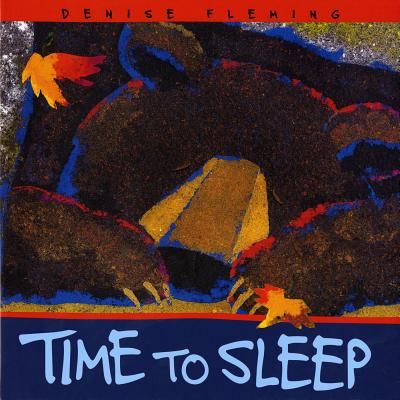 Time to Sleep
Henry Holt & Company, Hardcover, 9780805037623, 32pp.
Publication Date: September 1997
* Individual store prices may vary.
Shop Local
Enter your zip code below to find indies closest to you.
Description
"Bear sniffed once.
She sniffed twice.
'I smell winter in the air. . . .'"
A chill is in the air and Bear knows it is time for her winter nap. But first, she must tell Snail. And Snail must tell Skunk. And Skunk must tell Turtle. Each animal who tries to put off going to sleep just a little longer sees, smells, hears, or tastes the signs of the impending season. Finally, Ladybug rushes off to tell Bear--already asleep in her cave--the exciting news.
"Time to Sleep" is a perfect bedtime story, one that is sure to warm the heart in any season anywhere.
About the Author
Praise For Time to Sleep…
"This gem of a picture book, subtly informative and poetic in its simplicity, is certain to become a staple of seasonal story hours. . . . No Children's collection should be without it!"--School Library Journal

"A perfect fit for the audience."--Kirkus Reviews, pointer

"This exuberant cumulative tale teaches a science lesson as it tells a story. Bear can tell ... it is time to hibernate. But before she crawls into her cave to go to sleep, she alerts Snail, who tells Skunk, who tells Turtle, and on and on, until silly, enthusiastic Ladybug awakens Bear to give her the news she already has.... The beautifully textured double-page spreads are expressive and funny." --Booklist