George Washington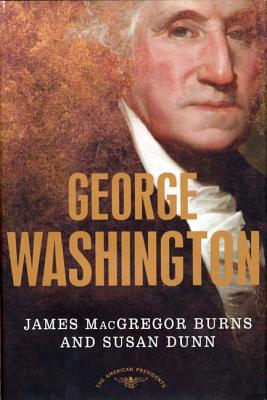 George Washington
The American Presidents Series: The 1st President, 1789-1797
Times Books, Hardcover, 9780805069365, 208pp.
Publication Date: January 2004
* Individual store prices may vary.
Buy Now
or
Shop Local
Enter your zip code below to purchase from an indie close to you.
Description
A premier leadership scholar and an eighteenth-century expert define the special contributions and qualifications of our first president
Revolutionary hero, founding president, and first citizen of the young republic, George Washington was the most illustrious public man of his time, a man whose image today is the result of the careful grooming of his public persona to include the themes of character, self-sacrifice, and destiny.
As Washington sought to interpret the Constitution's assignment of powers to the executive branch and to establish precedent for future leaders, he relied on his key advisers and looked to form consensus as the guiding principle of government. His is a legacy of a successful experiment in collective leadership, great initiatives in establishing a strong executive branch, and the formulation of innovative and lasting economic and foreign policies. James MacGregor Burns and Susan Dunn also trace the arc of Washington's increasing dissatisfaction with public life and the seeds of dissent and political parties that, ironically, grew from his insistence on consensus. In this compelling and balanced biography, Burns and Dunn give us a rich portrait of the man behind the carefully crafted mythology.
About the Author
Susan Dunn is a professor of literature at Williams College and is the author of many books, including "The Three Roosevelts" (with James MacGregor Burns). She has been the recipient of fellowships from the Mellon Foundation and the National Endowment for the Humanities, among others. She lives in Williamstown, Massachusetts.

James MacGregor Burns is the Woodrow Wilson Professor of Political Science Emeritus at Williams College. He is the author of numerous books, including the Pulitzer Prize winning "Roosevelt: The Soldier of Freedom."

Arthur M. Schlesinger, Jr. (October 15, 1917-February 28, 2007) was a renowned American historian, social critic, and the prolific author of numerous books including, most recently, "War and the American Presidency," He twice won both the Pulitzer Prize, for "The Age of Jackson" and "A Thousand Days," and the National Book Award, also for "A Thousand Days" as well as "Robert Kennedy and his Times," In 1998 he was awarded the prestigious National Humanities Medal.