The River Queen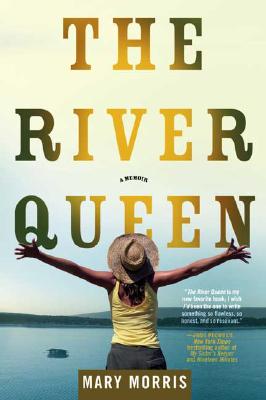 The River Queen
A Memoir
Henry Holt and Co., Hardcover, 9780805078275, 288pp.
Publication Date: April 3, 2007
* Individual store prices may vary.
Not Currently Available for Direct Purchase
or
Shop Local
Enter your zip code below to purchase from an indie close to you.
Description
This story of a middle-aged woman's odyssey down the Mississippi River is a funny, beautifully written, and poignant tale of a journey that transforms a life
In fall 2005 acclaimed travel writer Mary Morris set off down the Mississippi in a battered old houseboat called the River Queen, with two river rats named Tom and Jerry--and a rat terrier, named Samantha Jean, who hated her. It was a time of emotional turmoil for Morris. Her father had just died; her daughter was leaving home; life was changing all around her. It was then she decided to return to the Midwest where she was from, to the river she remembered, where her father had played jazz piano in tiny towns.
Morris describes living like a pirate and surviving a tornado. Because of Katrina, oil prices, and drought, the river was often empty--a ghost river--and Morris experienced it as Joliet and Marquette had four hundred years earlier. As she learned to pilot her beloved River Queen without running aground and made peace with Samantha Jean, Morris got her groove back, reconnecting to her past. More important, she came away with her best book, a bittersweet travel tale told in the very real voice of a smart, sad, funny, gutsy, and absolutely appealing woman.
About the Author
Mary Morris is the author of three other travel memoirs, each one representing a different moment in her life: Nothing to Declare: Memoirs of a Woman Traveling Alone (0-312-19941-4), Wall to Wall, and Angels and Aliens. She is also the author of six novels and three collections of short stories. When she is not traveling and writing, Morris is on the faculty of Sarah Lawrence College where she teaches creative writing. The recipient of the Rome Prize in Literature, she lives in Brooklyn with her husband and daughter.
Praise For The River Queen…
"In The River Queen Mary Morris once again demonstrates her wit, eloquence, generosity, curiosity and compassion as she takes us on a journey into the past and the present, into a very particular American landscape and her own complicated history. She is the ideal traveling companion."--Margot Livesey, author of Eva Moves the Furniture and other novels

"If you don't know Mary Morris's name, you should: she writes from the heart with grace and wit and poetry, finding words for the loves and the losses we all have and can't ever seem to describe. Morris's latest memoir is a valentine to the bonds and the breaks between fathers and daughters, the steady flow of family, the tributaries that divert us from the journeys we must take to find our way home. The River Queen is my new favorite book; I wish I'd been the one to write something so flawless, so honest, and so resonant."--Jodi Picoult, New York Times bestselling author of My Sister's Keeper and Nineteen Minutes "On the surface, Mary Morris's midlife journey of memory and mourning may meander down the Mississippi River, but underneath the water courses a poignant story of acceptance and resolution. Not one to sugar-coat her observations, her travelogue compellingly weaves her inner and outer journeys, resulting in a quietly moving memoir filled with humor, compassion, and honesty."--Liz Perle, author of Money: A Memoir "Mary Morris has woven together the strands of her own life--mother, daughter, wife, writer, traveler, woman of the world--and created a rich and colorful tapestry in The River Queen. She is both tour guide and sorceress, conjuring one indelible scene after the next, making this book impossible to put down. I laughed out loud and I cried in public while reading this remarkable, moving memoir."--Dani Shapiro, author of Family History and Black & White

The emotion in this book is wonderfully sly--it creeps up on you. Like the Mississippi itself, it winds in a seeming meander, just following the buoys, day following day, but in fact there is tremendous build in the inquiry of the heart, powerful attachment to an America not only lost but perhaps always imaginary. It's a wonderful adventure, going with you on this trip downriver, to the depths of your own history and heart. --Patricia Hampl, author of Blue Arabesque