The Courage of Our Convictions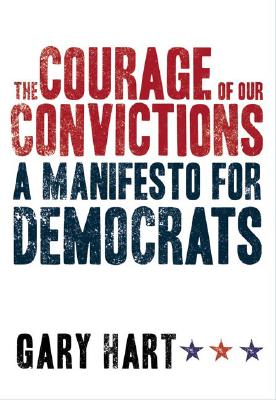 The Courage of Our Convictions
A Manifesto for Democrats
Times Books, Hardcover, 9780805081015, 224pp.
Publication Date: September 5, 2006
* Individual store prices may vary.
Not Currently Available for Direct Purchase
or
Shop Local
Enter your zip code below to purchase from an indie close to you.
Description
An impassioned call to arms for Democrats to embrace the principles that made the party and the country great--a true moral vision for leadership at home and abroad
In this powerful and provocative manifesto, a cri de coeur for Democrats who have grown increasingly frustrated with their party's leaders, former senator Gary Hart takes the Democrats to task for choosing caution and calculation in place of moral principles. That path, Hart says, will lead only to sorrow--for the party and for the country.
The Courage of Our Convictions is Hart's call to action--a clear-eyed and plainspoken manifesto that urges a return to the principles bequeathed to the party by its great twentieth-century presidents: Franklin D. Roosevelt's commitment to a single national community, where no American would be left behind; Harry S. Truman's internationalism, which preserved democracy after World War II and led eventually to the defeat of communism; John F. Kennedy's ideal of civic duty and service to the nation; and Lyndon B. Johnson's insistence on equality for all our citizens.
As the midterm elections approach--and with the 2008 presidential election just over the horizon--Hart speaks directly and passionately to the many Democrats who seek a principled change of leadership in Washington. It is the wake-up call that so many Americans have been waiting for.
About the Author
Gary Hart represented Colorado in the U.S. Senate from 1975 to 1987. He is the author of fifteen books, including The Shield and The Cloak and Restoration of the Republic. Hart has lectured at Yale, the University of California, and Oxford, where he earned a doctor of philosophy in politics. A lifelong Democratic reformer, he is currently a professor at the University of Colorado, a distinguished fellow at the New America Foundation, and chairman of the American Security Project. He resides with his family in Kittredge, Colorado.