How to Die of Embarrassment Every Day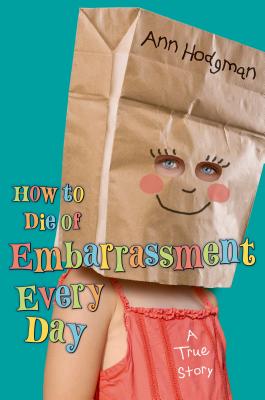 How to Die of Embarrassment Every Day
Henry Holt & Company, Hardcover, 9780805087055, 208pp.
Publication Date: May 10, 2011
* Individual store prices may vary.
Shop Local
Enter your zip code below to find indies closest to you.
Description
Ann Hodgman is a funny lady. In this book, she explains how she got that way. But the book only goes up through sixth grade.
            After that, her life became so embarrassing that writing it down would have caused the pages to burst into flames.
About the Author
Ann Hodgman is the author of over forty childrens books, several humor books most recently the self-help/humor book I saw Mommy Kicking Santa Claus--and four cookbooks: Beat This!, Beat That!, One Bite Won t Kill You, and, in 2011, a second edition of Beat This! She has written articles for the New Yorker, the New York Times Magazine, the New York Times Book Review, the Atlantic Monthly, Food & Wine, Smithsonian, and just about all the women's and parenting magazines. She lives in Washington, Connecticut.
Praise For How to Die of Embarrassment Every Day…
"Her witty prose has the right balance of nostalgia and self-deprecation." --School Library Journal "In these light and funny pages, grownup Ann looks back with unmerciful self-deprecation on herself as she was in the early 1960s, and the result is a book that children ages 8-14 can enjoy as a kind of genial historical artifact and that their parents can read with affectionate winces at the quirks and obsessions of long-ago childhood." --The Wall Street Journal "Hodgman's longings, insecurities, and passions are universal…the book's strength lies in her blistering sense of humor and her refusal to talk down to readers." --Publishers Weekly "Rueful, funny and nostalgic…" --Kirkus Reviews