The Good Psychologist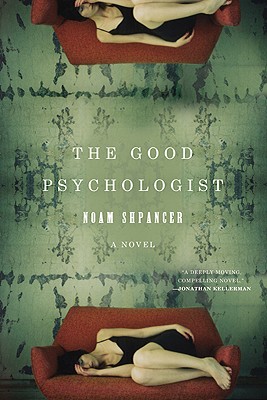 The Good Psychologist
Henry Holt and Co., Hardcover, 9780805092592, 256pp.
Publication Date: August 3, 2010
* Individual store prices may vary.
Buy at Local Store
Enter your zip code below to purchase from an indie close to you.
or
Not Currently Available for Direct Purchase
Description
"Noam Shpancer portrays the oft-hidden world of psychotherapy with unparalleled authenticity, compassion, and wit . . . An astonishing debut."—Jonathan Kellerman
Noam Shpancer's stunning debut novel opens as a psychologist reluctantly takes on a new client—an exotic dancer whose severe anxiety is keeping her from the stage. The psychologist, a solitary professional who also teaches a lively night class, helps the client confront her fears. But as treatment unfolds, her struggles and secrets begin to radiate onto his life, upsetting the precarious balance in his unresolved relationship with Nina, a married former colleague with whom he has a child—a child he has never met. As the shell of his detachment begins to crack, he suddenly finds himself too deeply involved, the boundary lines between professional and personal, between help and harm, blurring dangerously.
With its wonderfully distinctive narrative voice, rich with humor and humanity, The Good Psychologist leads the reader on a journey into the heart of the therapy process and beyond, examining some of the fundamental questions of the soul: to move or be still; to defy or obey; to let go or hold on.
About the Author
Noam Shpancer was born and raised on an Israeli kibbutz. He received his Ph.D. in clinical psychology from Purdue University. Currently, he is professor of psychology at Otterbein College and a licensed practicing clinical psychologist. He lives in Columbus, Ohio.
Praise For The Good Psychologist…
"Realistic and poignant"—The Columbus Dispatch
"A wonderful debut"—The Cleveland Plain Dealer
"Noam Shpancer portrays the oft-hidden world of psychotherapy with unparalleled authenticity, compassion, and wit.  More important, his literary gifts are profound.  Beautiful language, an evocative sense of place, and an acute understanding of the human condition have combined to produce a deeply moving, compelling novel.  The Good Psychologist is an astonishing debut."--Jonathan Kellerman
"The Good Psychologist is that rare surprise—a new book by an author I've never heard of that is exactly what I've been waiting to read. Noam Shpancer gets it all right in this breathtaking novel. The narrative is compelling. The voice is not only fresh, but it's also haunting, disarming, and wry. The always-treacherous literary journey into the heart of psychotherapy—and into the damaged soul of a therapist—is portrayed with the humility and wisdom of a practiced clinician, and shaped with evocative power and tantalizing patience by a writer who should not yet be this skilled. Don't miss it."--Stephen White, author of The Siege and Dry Ice
"This extraordinarily compelling novel combines the intensity of a thriller with the lucidity and depth of a master class.  Shpancer, like all the best writers (and clinicians), doesn't just reveal the complexities of our nature but honors and preserves the mystery at their core.  Page by page, The Good Psychologist is brilliantly suspenseful; long after time is up, you'll continue to hear his voice in your head, elegant, knowing, and surpassingly humane."--Robert Cohen, author of Amateur Barbarians and Inspired Sleep