The Inquisitor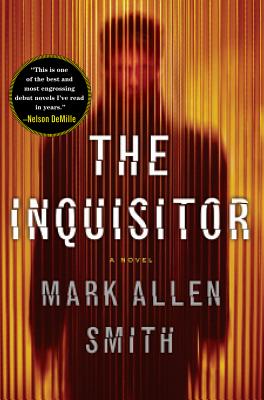 The Inquisitor
Henry Holt & Company, Hardcover, 9780805094268, 324pp.
Publication Date: April 10, 2012
* Individual store prices may vary.
Buy at Local Store
Enter your zip code below to purchase from an indie close to you.
or
Not Currently Available for Direct Purchase
Description
A spectacularly original thriller about a professional torturer who has a strict code, a mysterious past, and a dangerous conviction that he can save the life of an innocent child
Geiger has a gift: he knows a lie the instant he hears it. And in his business called "information retrieval" by its practitioners that gift is invaluable, because truth is the hottest thing on the market.
Geiger's clients count on him to extract the truth from even the most reluctant subjects. Unlike most of his competitors, Geiger rarely sheds blood, but he does use a variety of techniques some physical, many psychological to push his subjects to a point where pain takes a backseat to fear. Because only then will they finally stop lying.
One of Geiger's rules is that he never works with children. So when his partner, former journalist Harry Boddicker, unwittingly brings in a client who demands that Geiger interrogate a twelve-year-old boy, Geiger responds instinctively. He rescues the boy from his captor, removes him to the safety of his New York City loft, and promises to protect him from further harm. But if Geiger and Harry cannot quickly discover why the client is so desperate to learn the boy's secret, they themselves will become the victims of an utterly ruthless adversary.
Mesmerizing and heart-in-your-throat compelling, "The Inquisitor" is a completely unique thriller that introduces both an unforgettable protagonist and a major new talent in Mark Allen Smith.
About the Author
Mark Allen Smith is a successful television and documentary film producer and screenwriter. "The Inquisitor," featuring the controversial hero known only as Geiger, is his first novel. Mark's experience investigating features for the acclaimed ABC-TV news magazine program, "20/20," planted the seed for his debut thriller when he was involved with a story dating from the 1970s about the remarkably brutal torture and murder of a 17-year-old in Paraguay, the last true dictatorship in the Western Hemisphere. He was further inspired to action by the shocking death of Lisa Steinberg at the abusive hands of her adoptive father; this event uncorked ongoing interest in the corrosive effect of physical and psychological pressure on children and other innocents. His journey of research convinced him that the novel was his best way to bring his story to the largest possible audience. A long-time resident of Westchester County, Mark Allen Smith now lives in New York City's Harlem with his wife, Cathy, and a blended family of six children. He is presently working on the sequel to "The Inquisitor," also featuring Geiger.
Praise For The Inquisitor…
"Transfixing… nerve-racking… [Smith] successfully transforms Geiger into a sympathetic hero."—The New York Times Book Review
"Remarkably assured . . . A swiftly paced narrative as disturbing as it is compelling."—The Washington Post
"This is one of the best and most engrossing debut novels I've read in years, and also one of the most original. Mark Allen Smith has created an unusual hero named Geiger whose occupation is torturing the truth out of people. Geiger is good at what he does, and so is Mr. Smith. The Inquisitor will keep you locked in a room for days."—Nelson DeMille
"Information retrieval takes on a sinister cast in Smith's mesmerizing thriller debut… [Geiger is] a fascinating piece of work… This may be the most unusual and talked about thriller of the season."—Publishers Weekly (starred review)
"[Geiger is] one of the most utterly distinctive protagonists in a recent thriller, and one of the most unexpectedly sympathetic… Smith invests his first novel with psychological dimensions you might expect in a third or fourth book… A breezy, involving thriller that handily overcomes any resistance to its grisly premise and leaves you hoping for the return of its oddly winning hero."—Kirkus (starred review)
"An adrenaline-fueled cat-and-mouse game… [Geiger] is a fascinating protagonist with a revealing backstory. A compelling debut thriller that blurs the lines between the good and bad guys."—Library Journal (starred review)