Diaries, 1910-1923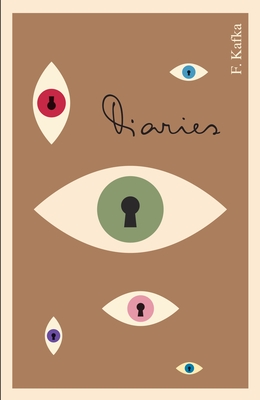 Diaries, 1910-1923
Schocken Books Inc, Paperback, 9780805209068, 528pp.
Publication Date: October 30, 1988
* Individual store prices may vary.
Buy Now
or
Shop Local
Enter your zip code below to purchase from an indie close to you.
Description
These diaries cover the years 1910 to 1923, the year before Kafka's death at the age of forty. They provide a penetrating look into life in Prague and into Kafka's accounts of his dreams, his feelings for the father he worshipped and the woman he could not bring himself to marry, his sense of guilt, and his feelings of being an outcast. They offer an account of a life of almost unbearable intensity.
About the Author
Franz Kafka was born to Jewish parents in Bohemia in 1883. Kafka s father was a luxury goods retailer who worked long hours and as a result never became close with his son. Kafka s relationship with his father greatly influenced his later writing and directly informed his Brief an den Vater (Letter to His Father). Kafka had a thorough education and was fluent in both German and Czech. As a young man, he was hired to work at an insurance company where he was quickly promoted despite his desire to devote his time to writing rather than insurance. Over the course of his life, Kafka wrote a great number of stories, letters, and essays, but burned the majority of his work before his death and requested that his friend Max Brod burn the rest. Brod, however, did not fulfill this request and published many of the works in the years following Kafka s death of tuberculosis in 1924. Thus, most of Kafka s works were published posthumously, and he did not live to see them recognized as some of the most important examples of literature of the twentieth century. Kafka s works are considered among the most significant pieces of existentialist writing, and he is remembered for his poignant depictions of internal conflicts with alienation and oppression. Some of Kafka s most famous works include The Metamorphosis, The Trial and The Castle.




Praise For Diaries, 1910-1923…
"In Kafka we have before us the modern mind splendidly trained for the great game of pretending that the world it comprehends in sterilized sobriety is the only and ultimate reality there is—yet a mind living in sin with the soul of Abraham. Thus he knows two things at once, and both with equal assurance: that there is no God, and that there must be a God. It is the perspective of the curse: the intellect dreaming of its dream of absolute freedom, and the soul knowing of its terrible bondage."
—Erich Heller
 
"It is likely that these journals will be regarded as one of [Kafka's] major literary works; his life and personality were perfectly suited to the diary form, and in these pages he reveals what he customarily hid from the world."
—The New Yorker