The Trial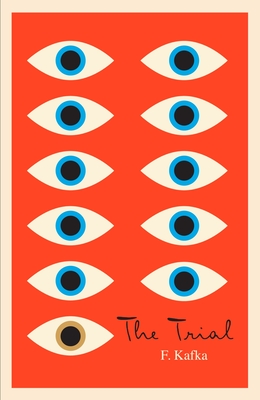 The Trial
A New Translation Based on the Restored Text
Schocken Books Inc, Paperback, 9780805209990, 304pp.
Publication Date: May 25, 1999
* Individual store prices may vary.
Buy at Local Store
Enter your zip code below to purchase from an indie close to you.
or
Buy Here
Description
Written in 1914, "The Trial" is one of the most important novels of the twentieth century: the terrifying tale of Josef K., a respectable bank officer who is suddenly and inexplicably arrested and must defend himself against a charge about which he can get no information. Whether read as an existential tale, a parable, or a prophecy of the excesses of modern bureaucracy wedded to the madness of totalitarianism, Kafka's nightmare has resonated with chilling truth for generations of readers. This new edition is based upon the work of an international team of experts who have restored the text, the sequence of chapters, and their division to create a version that is as close as possible to the way the author left it.
In his brilliant translation, Breon Mitchell masterfully reproduces the distinctive poetics of Kafka's prose, revealing a novel that is as full of energy and power as it was when it was first written.
About the Author
Franz Kafka was born to Jewish parents in Bohemia in 1883. Kafka s father was a luxury goods retailer who worked long hours and as a result never became close with his son. Kafka s relationship with his father greatly influenced his later writing and directly informed his Brief an den Vater (Letter to His Father). Kafka had a thorough education and was fluent in both German and Czech. As a young man, he was hired to work at an insurance company where he was quickly promoted despite his desire to devote his time to writing rather than insurance. Over the course of his life, Kafka wrote a great number of stories, letters, and essays, but burned the majority of his work before his death and requested that his friend Max Brod burn the rest. Brod, however, did not fulfill this request and published many of the works in the years following Kafka s death of tuberculosis in 1924. Thus, most of Kafka s works were published posthumously, and he did not live to see them recognized as some of the most important examples of literature of the twentieth century. Kafka s works are considered among the most significant pieces of existentialist writing, and he is remembered for his poignant depictions of internal conflicts with alienation and oppression. Some of Kafka s most famous works include The Metamorphosis, The Trial and The Castle.



BREON MITCHELL is Professor of Germanic Studies and Comparative Literature at Indiana University, where he is also Director of the Lilly Library. A Rhodes Scholar, he received his Ph.D. in Comparative Literature from Oxford University. His areas of specialization include literary translation, Anglo-German literary relations, literature and the visual arts, James Joyce, Franz Kafka, and Samuel Beckett.
Praise For The Trial…
"Kafka's 'legalese' is alchemically fused with a prose of great verve and intense readability."
--James Rolleston, professor of Germanic languages and literatures, Duke University

"Breon Mitchell's translation is an accomplishment of the highest order that will honor Kafka far into the twenty-first century."
--Walter Abish, author of How German Is It