The Story of a Life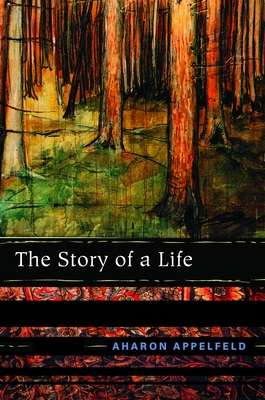 The Story of a Life
Schocken Books Inc, Paperback, 9780805211269, 198pp.
Publication Date: August 8, 2006
* Individual store prices may vary.
Buy Now
or
Shop Local
Enter your zip code below to purchase from an indie close to you.
Description
When Aharon Appelfeld was seven years old the Nazis occupied Czernowitz, his hometown. They penned the Jews into a ghetto and eventually sent whoever had not been shot or starved to death on a forced march across the Ukraine to a labor camp. As men, women, and children fall away around them, Aharon and his father miraculously survive, and Aharon, even more miraculously, escapes from the camp shortly after he arrives there.

The next few years of Aharon's life are both harrowing and heartrending: he hides, alone, in the Ukrainian forests from peasants who are only too happy to turn Jewish children over to the Nazis; he has the presence of mind to pass himself off as an orphaned gentile when he emerges from the forest to seek work; and, at war's end, he joins the stream of refugees as they cross Europe on their way to displaced persons' camps that have been set up for the survivors. Aharon eventually makes his way to Palestine; once there, he attempts to build a new life while struggling to retain the barely remembered fragments of his old life, and he takes his first, tentative steps as a writer. As he begins to receive national attention, Aharon realizes his life's calling: to bear witness to the unfathomable. In this unforgettable work of memory, Aharon Appelfeld offers personal glimpses into the experiences that resonate throughout his fiction.
About the Author
Aharon Appelfeld is the author of more than forty works of fiction and nonfiction, including The Iron Tracks (winner of the National Jewish Book Award) and Until the Dawn s Light (winner of the National Jewish Book Award). He is a member of the American Academy of Arts and Sciences and has received honorary degrees from the Jewish Theological Seminary, Hebrew Union College Jewish Institute of Religion, and Yeshiva University.
Praise For The Story of a Life…
"Heartstopping."
—The New York Times Book Review

"Appelfeld … is a writer of genuine distinction, who [has] transformed his own experience into literature of exceptional clarity and power."
—The Washington Post