Postmodern Pilgrims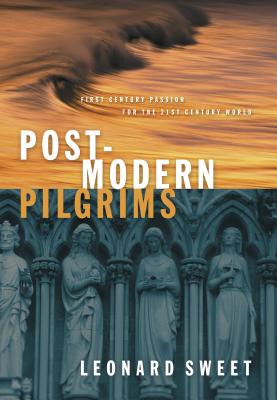 Postmodern Pilgrims
First Century Passion for the 21st Century Church
B&H Publishing Group, Hardcover, 9780805421378, 300pp.
Publication Date: July 15, 2000
* Individual store prices may vary.
Buy Now
or
Shop Local
Enter your zip code below to purchase from an indie close to you.
Description
There is a legend of a Welsh Prince Madoc whose ship became stuck in Chesapeake Bay. After trying unsuccessfully to escape, he had his men row out with the anchor, drop it as far into the sea as they could, and then the ship winched its way forward. The image of the church as a boat and tradition as an anchor is prevalent in Christian art. If we examine the biblical view of an anchor, we find, like Prince Madoc, we are to cast our anchor into the future and pull the church forward.Postmodern pilgrims must strive to keep the past and the future in perpetual conversation so every generation will find a fresh expression of the Gospel that is anchored solidly to the faith that was once for all delivered.
About the Author
Leonard Sweet is theE. Stanley Jones Professor of Evangelism at Drew Theological School, Visiting Distinguished Professor at George Fox University, anda chief contributor to sermons.com. He is one of the most sought after interpreters of contemporary church life and culture and the author of more than one hundred articles, 600 published sermons, and thirty books includingthe Greatest Story Never Told: Revive Us Again and "FaithQuakes" from Abingdon Press.