The TNIV and the Gender-Neutral Bible Controversy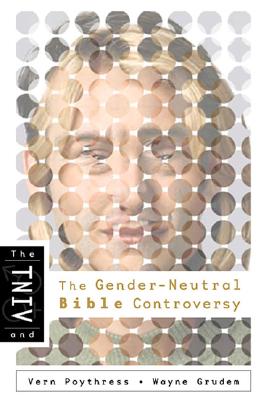 The TNIV and the Gender-Neutral Bible Controversy
B&H Publishing Group, Paperback, 9780805431933, 528pp.
Publication Date: January 1, 2005
* Individual store prices may vary.
Buy at Local Store
Enter your zip code below to purchase from an indie close to you.
or
Not Currently Available for Direct Purchase
Description
The Bible is God's own Word to us. Translating the words of God has become an even more daunting task in recent years as the pressure of political correctness and various activist agendas have sought to influence the landscape. No issue has become more controversial than genderneutral Bible translations, especially with the release of the TNIV.
Vern Poythress and Wayne Grudem examine the translation practice of replacing the generic he and the specific father with the gender-neutral they and parent with special attention focused on the TNIV. While translators may be well intentioned in seeking not to offend, Poythress and Grudem contend that the results are subtly changing meanings of the original texts.
The authors seek to build a dialogue that will result in understanding both sides of the gender-neutral controversy and the challenge of producing accurate Bible translations.
About the Author
Dr. Vern Poythress (PhD, Harvard University; DTh, University of Stellenbach, 1981) is professor of New Testament interpretation at Westminster Theological Seminary. In addition to numerous journal articles and essays, he is author of many books including Symphonic Theology, Understanding Dispensationalists, God-Centered Biblical Interpretation, The Returning King, and The Gender-Neutral Bible Controversy.

Wayne Grudem es profesor de investigacion de Teologia y Estudios Biblicos del Seminario Phoenix, en Phoenix, Arizona. Obtuvo los titulos de licenciado en arte en Harvard, master en divinidades en el Seminario Westminster, y doctor en filosofia en Cambridge. Es autor de mas de quince libros, incluyendo el exito de libreria Teologia Sistematica.