Downpour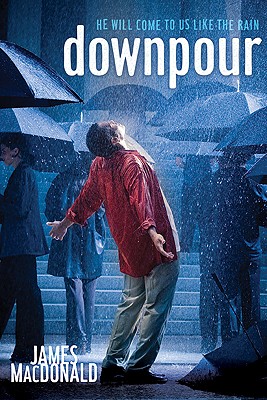 Downpour
He Will Come to Us Like the Rain
B&H Publishing Group, Hardcover, 9780805441994, 210pp.
Publication Date: June 2006
* Individual store prices may vary.
Shop Local
Enter your zip code below to find indies closest to you.
Description
Hosea 6 declares, "Come, let us return to the LORD . . . let us press on to know the LORD . . . And He will come to us like the rain."This verse is the essence of Downpour, a revival-ready book by Pastor James MacDonald.MacDonald writes with the desire to witness an absolute soaking of God's Spirit on the church in North America. He is grieved by statistics showing little or no difference between the lifestyles of professing Christians and their nonbelieving neighbors, and he counters that with a five-point outline that charts the pathway to personal revival.
About the Author
James MacDonald is pastor of Harvest Bible Chapel in northwest Chicago, Illinois. His "Walk in the Word" program is heard daily on over 650 radio stations in the United States. One thousand broadcasters carry "Listen Up," his one-minute radio feature. Previous books by MacDonald include God Wrote a Book and Gripped by the Greatness of God.