NetCasters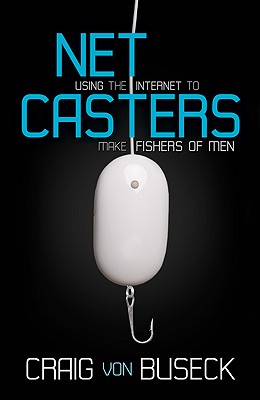 NetCasters
Using the Internet to Make Fishers of Men
B&H Publishing Group, Paperback, 9780805447842, 178pp.
Publication Date: June 1, 2010
* Individual store prices may vary.
Buy Now
or
Shop Local
Enter your zip code below to purchase from an indie close to you.
Description
Like the industrial age before it, the information age has changed our lives in monumental new ways, including how a lot of us are learning about spirituality. Research suggests fifty million people will rely solely on the Internet indeed the new Roman Road for their faith-based experiences in 2010.
In "NetCasters," Craig Von Buseck, director of CBN.com for the Christian Broadcasting Network, discerningly profiles those who are doing the best job of spreading biblical Christianity online. He encourages the church at large to follow their lead and fish for souls in these same rich waters from blogs and chat rooms to Facebook pages, Twitter accounts, and beyond.
About the Author
Wendy Griffith is an anchor and senior reporter for the Christian Broadcasting Network based in Virginia Beach, Virginia. Wendy is the Wednesday co-host on" The 700 Club" and co-anchors two other shows for CBN: "Christian World News", a weekly show that focuses on the challenges of the global church and CBN "Newswatch", a daily 30-minute newscast seen on various Christian networks throughout the country and cbn.com. She has been on the front lines of national and international breaking stories, including Hurricane Katrina, wars in the Middle East, and the controversy over the Ground Zero Mosque in New York.