Don't Shoot the Gentile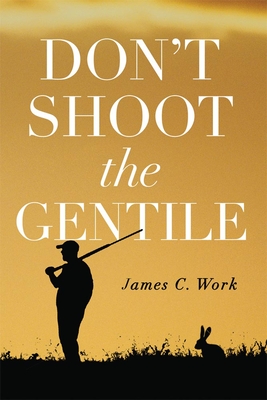 Don't Shoot the Gentile
University of Oklahoma Press, Paperback, 9780806141947, 145pp.
Publication Date: October 1, 2011
* Individual store prices may vary.
Not Currently Available for Direct Purchase
or
Shop Local
Enter your zip code below to purchase from an indie close to you.
Description
When James Work took a teaching job at the College of Southern Utah in the mid-1960s, he knew little about teaching and even less about the customs of his Mormon neighbors. For starters, he did not know he was a Gentile, the Mormon term for anyone not a member of the Church of Jesus Christ of Latter-day Saints. But just as he learned to be a religious diplomat and a black-market bourbon runner, he also discovered that his master's degree in literature apparently qualified him to teach journalism, photography, creative writing, advanced essay and feature article writing, freshman composition, and vocabulary building.
With deadpan humor, Work pokes fun at his own naivete in "Don t Shoot the Gentile," a memoir of his rookie years teaching at a small college in a small, mostly Mormon town. From the first pages, Work tells how he navigated the sometimes tricky process of being an outsider, pulling readers no matter their religious affiliation into his universal fish-out-of-water tale. The title is drawn from a hunting trip Work made with fellow faculty members, all Mormons. When a load of buckshot whizzed over his head, one of the party hollered, Don t shoot the Gentile We ll have to hire another one
Today the College of Southern Utah is a university, and Cedar City, like most small towns in the West, is no longer so culturally isolated. James Work left in 1967 to pursue a doctorate, but his remembrances of the place and its people will do more than make readers Mormon and non-Mormon alike laugh out loud. Work's memoir will resonate with anyone who remembers the challenges and small triumphs of a first job in a new, strange place.
About the Author
James C. Work is author and editor of more than a dozen books, including the anthology "Prose and Poetry of the American West" and a collection of memoir essays, "Windmills, the River and Dust: One Man's West".