The Way It Wasn't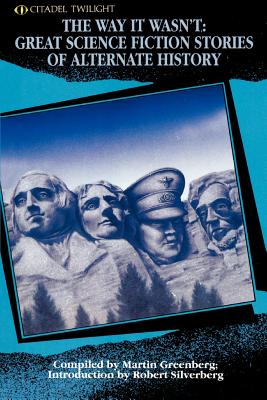 The Way It Wasn't
Great Science Fiction Stories of Alternate History
Carol Publishing Corporation, Paperback, 9780806517698, 384pp.
Publication Date: April 19, 1996
* Individual store prices may vary.
Buy Now
or
Shop Local
Enter your zip code below to purchase from an indie close to you.
Description
The Way It Wasn't takes an amusing, intellectually stimulating excursion into speculative history. Here are thirteen memorable stories by renowned science fiction writers, telling what things might be like if... Elvis Presley weren't the "King" but the President of the United States ("Ike at the Mike" by Howard Waldrop)... The Black Death had killed the entire population of Europe in the fourteenth century ("Lion Time in Timbuctoo" by Robert Silverberg)... John F. Kennedy had survived the 1963 shooting in Dallas ("The Winterberry" by Nicholas A. DiChario). Included, too, is fascinating short fiction by Mike Resnick, Susan Shwartz, Larry Niven, Pamela Sargent, Fritz Leiber, Greg Bear, Barry N. Malzberg, Harry Turtledove, Gregory Benford and Kim Stanley Robinson. After reading these stories - some of the most compelling examples of alternate history anywhere - your mind will keep spinning the question "What If...?"

About the Author


Philip Wylie (1902-71) is the author of "Gladiator" and the coauthor of "When Worlds Collide," both available in Bison Books editions. Acclaimed science-fiction writer Robert Silverberg is the recipient of many awards, including the prestigious Hugo and Nebula awards, and the Grand Master designation from the Science Fiction Writers of America, the highest science-fiction honor available. He is the author of "Lord Valentine's Castle,"