Turn Left at the Trojan Horse
A Would-Be Hero's American Odyssey
By Brad Herzog
(Citadel, Paperback, 9780806532028, 320pp.)
Publication Date: May 25, 2010
Shop Local

Enter your zip code below to find indies closest to you.
Selected by Indie Booksellers for the
June 2010 Indie Next List
"This is an interesting journey across small towns of heartland America which are named for places out of Greek Mythology. The author is looking for meaning in his life. What he finds is as true today in the towns named like the Greek originals as it was in the original Greek towns. Heroes are everywhere if you just look for them. He searches and finds his own heroic story along the way."
---
Description
A modern-day Odysseus, Herzog plunges into a solo cross-country search for insight. With middle age bearing down on him, he takes stock: How has he measured up to his own youthful aspirations? In contemporary America, what is a life well lived? What is a heroic life?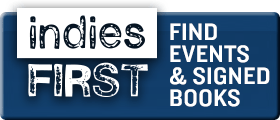 Turn Left at the Trojan Horse