Cats & Daughters: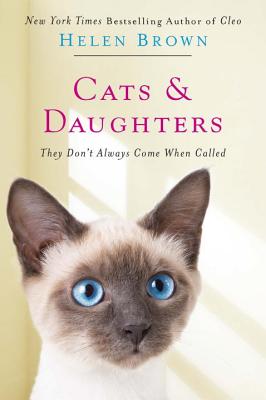 Cats & Daughters:
They Don't Always Come When Called
Citadel Press, Paperback, 9780806536064, 336pp.
Publication Date: March 26, 2013
* Individual store prices may vary.
Buy Now
or
Shop Local
Enter your zip code below to purchase from an indie close to you.
Description
Some say your previous cat chooses your new feline. If so, what in cat heaven's name was our beloved Cleo thinking when she sent us a crazy cat like Jonah?
Helen Brown swore she'd never get another cat after her precious Cleo died. But that was before a cute Siamese with an intense blue gaze wrapped her around his paw. Demonstrating the grace of a trapeze artist--and a talent for smashing anything breakable--Jonah seduced the household with his daredevil antics and heart-melting purr.
With her son getting married, her daughter setting off on a potentially dangerous personal quest, and a recent brush with her own mortality, Helen faced a whirlwind of joys and challenges. Yet Jonah proved just the thing to ease the busy household's growing pains.
Uplifting, witty, and wise, here is a story of love and family--four-legged members included.
Don't Miss Helen Brown's Beloved Bestseller, "Cleo"
"A buoyant tale, heartfelt and open." --"Booklist"
"An absolute must." --"Cat World"
"Even non-cat-lovers will be moved." --"Good Housekeeping.