The Myth of Analysis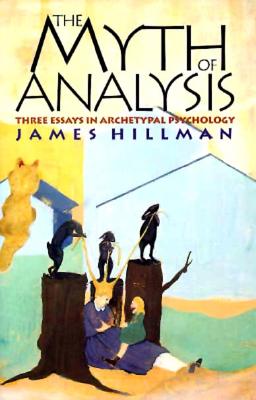 The Myth of Analysis
Three Essays in Archetypl Psychology
Northwestern University Press, Paperback, 9780810116511, 320pp.
Publication Date: March 4, 1998
* Individual store prices may vary.
Buy at Local Store
Enter your zip code below to purchase from an indie close to you.
or
Buy Here
Description
In this work, acclaimed Jungian James Hillman examines the concepts of myth, insights, eros, body, and the mytheme of female inferiority, as well as the need for the freedom to imagine and to feel psychic reality. By examining these ideas, and the role they have played both in and outside of the therapeutic setting, Hillman mounts a compelling argument that, rather than locking them away in some inner asylum or subjecting them to daily self-treatment, man's "peculiarities" can become an integral part of a rich and fulfilling daily life.
Originally published by Northwestern University Press in 1972, this work had a profound impact on a nation emerging self-aware from the 1960s, as well as on the era's burgeoning feminist movement. It remains a profound critique of therapy and the psychological viewpoint, and it is one of Hillman's most important and enduring works.

About the Author
The pioneering imaginative psychology of James Hillman that soon will span five decades has entered cultural history, affecting lives and minds in a wide range of fields. For the creativity of his thinking, the originator of Archetypal Psychology and author of A Terrible Love of War; The Soul's Code; and The Force of Character has received many honors, including the Medal of the Presidency of the Italian Republic. He has held distinguished lectureships at Yale, Princeton, Chicago, and Syracuse Universities, and his books have been translated into some twenty languages. The American public showed its appreciation of his approach to psychology by placing his book, The Soul's Code, at the top of the bestseller list of serious works of nonfiction. Of his many books, Spring
Publications has published Anima, Loose Ends, Archetypal Psychology:
A Brief Account, Pan and the Nightmare, Suicide and the Soul,
Insearch, Oedipus Variations (with Karl Kerenyi), The Thought of the
Heart and the Soul of the World, Inter Views, and Lectures on Jung's
Typology (with Marie-Louise von Franz). He lives in Connecticut.