Misty Gordon and the Mystery of the Ghost Pirates
By Kim Kennedy
(Harry N. Abrams, Hardcover, 9780810993570, 240pp.)
Publication Date: August 2010
Shop Local

Enter your zip code below to find indies closest to you.
Selected by Indie Booksellers for the
Autumn 2010 Kids' Next List
"Pirates, Halloween, ghosts - just the makings for an action-packed book! Given unique powers by a pair of rare glasses, Misty Gordon uncovers a centuries-old mystery about the founding of her small New England town. Misty is a plucky hero, but can she defeat the ghosts of fearsome pirates who seek their lost treasure? Filled with suspense, this not-too-scary adventure is hard to put down."
---
Description
Here is a funny middle-grade mystery from a bright new fiction talent.
Things in the New England town of Ashcrumb are getting weird. Or just weirder. Misty Gordon, whose antique-dealing parents drive a van that says "D.E.A.D." on the side (for "Deceased's Estate and Antique Dealer"), is accustomed to weird.
One day, when accompanying her father to the estate of a recently departed clairvoyant, Misty discovers a notebook and a pair of eyeglasses that enable her to see ghosts! And solve mysteries. With the help of her new powers and her best friend, Yoshi, Misty learns that her hometown was settled not by respectable colonists but by pirates! And the ghosts of the pirates are returning to reclaim a dangerous, powerful treasure they lost centuries ago. Who will find it first, Misty or the pirates?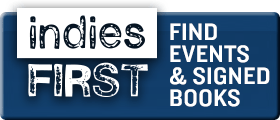 Misty Gordon and the Mystery of the Ghost Pirates