Kirby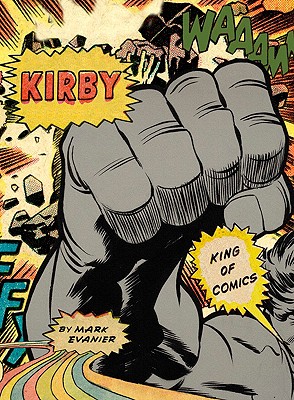 Kirby
King of Comics
ABRAMS, Hardcover, 9780810994478, 223pp.
Publication Date: March 2008
* Individual store prices may vary.
Shop Local
Enter your zip code below to find indies closest to you.
Description
Jack Kirby created or co-created some of comic books most popular characters including Captain America, The X-Men, The Hulk, The Fantastic Four, The Mighty Thor, Darkseid, and The New Gods. More significantly, he created much of the visual language for fantasy and adventure comics. There were comics before Kirby, but for the most part their page layout, graphics, and visual dynamic aped what was being done in syndicated newspaper strips. Almost everything that was different about comic books began in the forties on the drawing table of Jack Kirby. This is his story by one who knew him wellthe authorized celebration of the one and only King of Comics and his groundbreaking work.
" I don t think it's any accident that . . . the entire Marvel universe and the entire DC universe are all pinned or rooted on Kirby's concepts. " Michael Chabon.
About the Author
Mark Evanier is best known in comics for co-creating the DNAgents and Crossfire; best known in television for writing and producing Garfield cartoons, and best known on the web for his blog at News From Me, which you should go read. Dan Spiegle has a run of more than sixty years as a professional cartoonist, beginning with the Hopalong Cassidy comic strip in 1949. He has drawn everything from Korak, Son of Tarzan to Mickey Mouse and The Simpsons. The two creators have collaborated on long runs on the superhero comic Crossfire and the war comic Blackhawk.

Neil Gaiman is the #1 New York Times bestselling author of more than twenty books, and is the recipient of numerous literary honors. Originally from England, he now lives in America.