The Tanners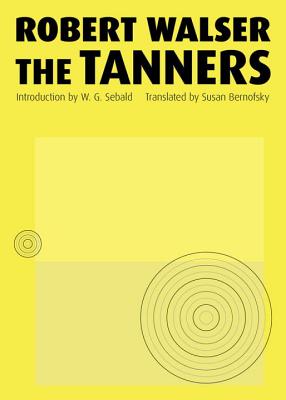 The Tanners
New Directions Publishing Corporation, Paperback, 9780811215893, 350pp.
Publication Date: August 1, 2009
* Individual store prices may vary.
Buy at Local Store
Enter your zip code below to purchase from an indie close to you.
or
Buy Here
Description
The Tanners, Robert Walser's amazing 1907 novel of twenty chapters, is now presented in English for the very first time, by the award-winning translator Susan Bernofsky. Three brothers and a sister comprise the Tanner family Simon, Kaspar, Klaus, and Hedwig: their wanderings, meetings, separations, quarrels, romances, employment and lack of employment over the course of a year or two are the threads from which Walser weaves his airy, strange and brightly gorgeous fabric. Walser's lightness is lighter than light, as Tom Whalen said in Bookforum: buoyant up to and beyond belief, terrifyingly light. Robert Walser admired greatly by Kafka, Musil, and Walter Benjamin is a radiantly original author. He has been acclaimed unforgettable, heart-rending (J.M. Coetzee), a bewitched genius (Newsweek), and a major, truly wonderful, heart-breaking writer (Susan Sontag). Considering Walser's perfect and serene oddity, Michael Hofmann inThe London Review of Books remarked on the Buster Keaton-like indomitably sad cheerfulness that is] most hilariously disturbing. The Los Angeles Times called him the dreamy confectionary snowflake of German language fiction. He also might be the single most underrated writer of the 20th century....The gait of his language is quieter than a kitten's. A clairvoyant of the small W. G. Sebald calls Robert Walser, one of his favorite writers in the world, in his acutely beautiful, personal, and long introduction, studded with his signature use of photographs.
About the Author
Born 1878 in Switzerland, Robert Walser was at various times in his life a bank teller, office clerk, scribe, house servant, machinist's assistant, and archivist. Although he wrote four novels and some poetry, his production consisted mainly of hundreds of small prose pieces. Being small was a key concern. His writing got smaller and smaller until, before he ceased writing altogether, he wrote a tiny script with letters about one millimeter high. By this time he had committed himself to a sanitarium where he remained for 27 years, mostly not writing. Always an avid taker of walks, Walser died in a snowdrift while out for a walk in 1956.

Susan Bernofsky is the acclaimed translator of Hermann Hesse, Robert Walser, and Jenny Erpenbeck, and the recipient of many awards, including the Helen and Kurt Wolff Prize and the Hermann Hesse Translation Prize. She teaches literary translation at Columbia University and lives in New York.