New Seeds of Contemplation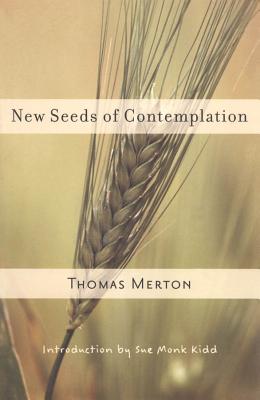 New Seeds of Contemplation
New Directions Publishing Corporation, Paperback, 9780811217248, 297pp.
Publication Date: November 1, 2007
* Individual store prices may vary.
Buy Now
or
Shop Local
Enter your zip code below to purchase from an indie close to you.
Description
New Seeds of Contemplation is one of Thomas Merton's most widelyread and best-loved books. Christians and non-Christians alike havejoined in praising it as a notable successor in the meditative traditionof St. John of the Cross, The Cloud of Unknowing, and themedieval mystics, while others have compared Merton's reflections withthose of Thoreau. New Seeds of Contemplation seeks to awaken thedormant inner depths of the spirit so long neglected by Western man, tonurture a deeply contemplative and mystical dimension in our lives. ForMerton, "Every moment and every event of every man's life on earthplants something in his soul. For just as the wind carries thousands ofwinged seeds, so each moment brings with it germs of spiritual vitalitythat come to rest imperceptibly in the minds and wills of men. Most ofthese unnumbered seeds perish and are lost, because men are not preparedto receive them: for such seeds as these cannot spring up anywhereexcept in the soil of freedom, spontaneity and love."
About the Author
Thomas Merton (1915-1968) was a Trappist monk, writer, and peace and civil rights activist. Merton's works have had a profound impact on contemporary religious and philosophical thought. He is best known for his autobiography, The Seven Storey Mountain and New Seeds of Contemplation.

Thomas Merton (1915-1968) entered the Cistercian Abbey of Gethsemani in Kentucky, following his conversion to Catholicism and was ordained Father M. Louis in 1949. During the 1960s, he was increasingly drawn into a dialogue between Eastern and Western religions and domestic issues of war and racism. In 1968, the Dalai Lama praised Merton for having a more profound knowledge of Buddhism than any other Christian he had known. Thomas Merton is the author of the beloved classic The Seven Storey Mountain.