Shakespeare's Love Sonnets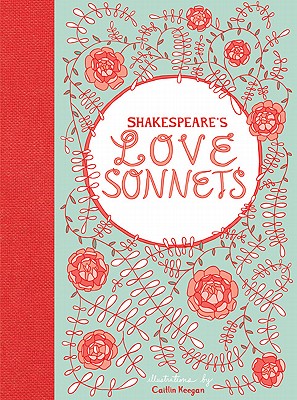 Shakespeare's Love Sonnets
Chronicle Books (CA), Hardcover, 9780811879088, 64pp.
Publication Date: September 2011
* Individual store prices may vary.
Shop Local
Enter your zip code below to find indies closest to you.
Description
Shakespeare's sonnets are revered the world over for perfectly capturing the torments and joys of love requited or otherwise in just fourteen lines of iambic pentameter. This treasure of a book collects 29 of the bard's most romantic sonnets, each one lovingly illustrated by the talented Caitlin Keegan. Pretty and contemporary, the illustrations tastefully accentuate the depth of sentiment in each sonnet. A brilliant sun rises over the 17th Sonnet ( Shall I compare thee to a summer's day? ) and a graceful animal adorns the 19th Sonnet ( Devouring time, blunt thou the lion's paws ). Available just in time for Valentine's Day but appropriate for any spontaneous expression of love, this is an ideal, sophisticated gift for the legions of Shakespeare fans.
About the Author
Keith Hale is author of the novels Clicking Beat on the Brink of Nada and Letters to a Shooting Star. He has edited an anthology of gay literature from antiquity through the First World War (Ode to Boy), a collection of Lord Byron's love poetry for boys (Edleston), a collection of Rupert Brooke's letters that had been sealed for eighty years due to their homosexual themes (Friends and Apostles), a collection of Georgian Poetry, and editions of poetry by Shakespeare, Housman, and Brooke. Hale wrote the first and perhaps only account of gay life in the Balkans before the walls of Communism crumbled in his travelogue In the Land of Alexander, and he explored how the military's ban on gays affected the life of one ROTC cadet in his book Torn Allegiances. Hale is a native of Mayflower, Arkansas, and also has made his home in Austin, Amsterdam, and Guam.