Breakout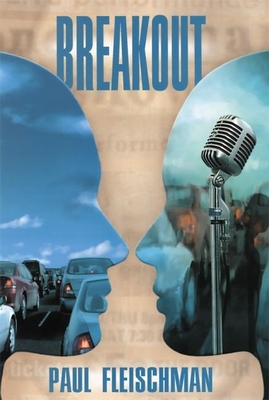 Breakout
Cricket Books, Hardcover, 9780812626964, 160pp.
Publication Date: July 15, 2003
* Individual store prices may vary.
Buy at Local Store
Enter your zip code below to purchase from an indie close to you.
or
Not Currently Available for Direct Purchase
Description
Del has spent 17 years bouncing among foster homes. Smart, sharp-tongued, a master mimic, she's fed up with her world and with being Del. Faking her own death, she leaves both herself and L.A. behind until her escape lands her in an all-day traffic jam. Fast-forward eight years. It's opening night for the one-woman play she's written and is starring in a show called Breakout, about a Los Angeles traffic jam. Wildly funny, she skewers workaholics, road ragers, pickup artists, and car culture in general. Readers will see what her audience can't that the show is a portrait of herself, of her hunger for her mother and her terror of rejection, her free-floating identity and yearning for connection. Flashing between Del's present and future, Breakout gives us a backstage pass into a young playwright's psyche, letting us watch her life being transformed into an art, heartache into comedy, solitude into community, and anger gradually giving way to acceptance.
About the Author
Paul Fleischman grew up in Santa Monica, California in a house with a printing press, a grand piano, a shortwave radio, and his father children s author Sid Fleischman. Playing recorder in early music consorts led to his books of verbal duets I Am Phoenix, Joyful Noise (winner of the 1989 Newbery Medal), and Big Talk. His novels built from monologues include Bull Run, a 16-character account of the Civil War's first battle, and Seedfolks the chronicle of the first year of a Cleveland community garden. His interest in theater inspired his young adult novels Mind's Eye, Seek, and Breakout, all of which revolve around the spoken word. His historical fiction includes Saturnalia and The Borning Room. He's written nonfiction and picture books as well, including Time Train, Weslandia, and Sidewalk Circus.Alongside the Newbery Medal, he's won a Newbery Honor Book, the Scott O Dell Award for Historical Fiction, the PEN West Literary Award, the California Young Reader Medal, and most recently was a finalist for the 2003 National Book Award. He makes his home in the village of Aromas, California.